Much like smartphones, smart TVs have also evolved over time. As compared to today's smartphones, flip-phones only did a few things.  In addition to calling and texting, flip-phones could only take pictures. The vast majority of TV's manufactured today are smart TVs, just as most phones manufactured are smartphones.  Do you own a smart TV?
You can tell if If I Have A Smart TV that has an Apps section by checking the menu options on the remote and the menu on your TV.  Look for apps such as Amazon Prime Video, Netflix, and Hulu. You may also want to check the back of the TV for an Ethernet port and/or a menu for network connectivity.  If you still are unsure about your TV's model number, you can search online for it.
You may also love to read: Who Makes Onn TVs? 
For old televisions that do not have these features, there are aftermarket components you can buy to convert them into Smart televisions.  So you can understand what Smart TVs are, let's begin with an overview.
What is a smart TV?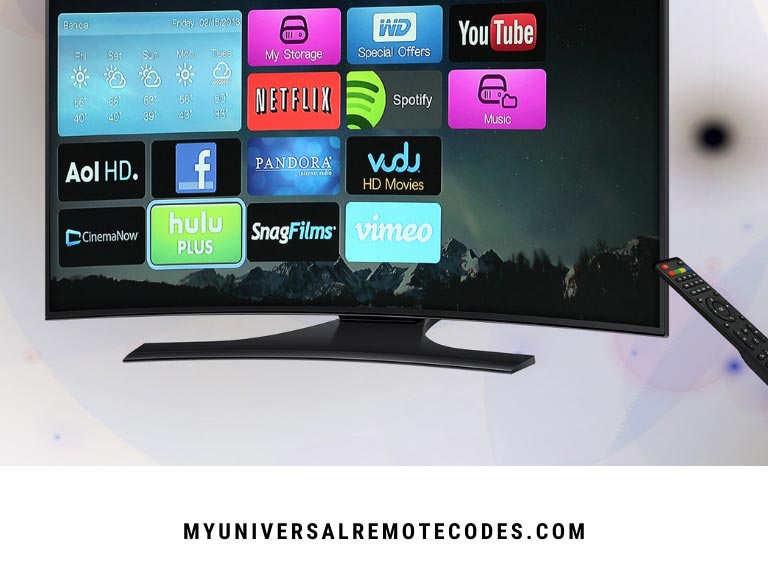 Smart TVs are digital televisions that possess built-in computer technology designed especially for entertainment applications.
In addition to live broadcasting, streaming and browsing options are made available through the integration of apps and the Internet. 
"TV operating systems (TVOS)" and graphical user interfaces (GUIs) come with smart TVs.  The devices on your home WiFi network can also access videos, music, and images on storage devices besides the Internet.  
Among the most popular Smart TV apps today are YouTube, Netflix, Amazon Prime, and Hulu.  In addition, you can download many third-party apps to customize your Smart TV to your liking.
You may also love to read: Where Are Samsung TVs Made?
When Did Smart TVs Come Out?
Probably the first smart TV was the HP MediaSmart from 2007. One of the most popular models was Samsung's Pavv Bordeaux TV 750, which was available in 2008. Apart from budget models, most major TV manufacturers provided only Smart TVs by 2015.
How To Turn Your Old TV Into A Smart TV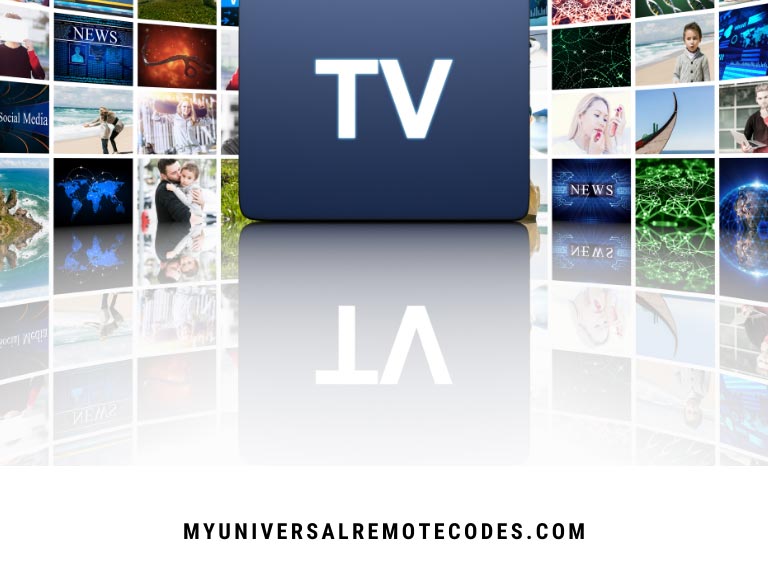 There's a chance you don't have a smart TV and aren't ready to spend the money on a new one.  If your TV has a "dumb" screen, don't worry, there are plenty of ways to turn it into a smart one.
An external streaming media player is needed in order for your old TV to become a Smart TV.  Smart TV converter boxes are sometimes called this. A streaming media player is, essentially, a layman's term for what it does.    
You may also love to read: 5 Steps To Create A Virtual Switch In SmartThings
Connection
You should first determine whether your TV has an HDMI port.  If it does not work, you might want to purchase an HDMI-to-RCA adapter (available on Amazon). 
There's a good chance you'll need this adapter if you're converting an old CRT television into a smart TV. [Yep, even your grandfather's CRT TV (cathode-ray tube, also known as Tube TV) can be upgraded.] Even some older flatscreen televisions won't have an HDMI port.
Your "Smart TV Converter Box"
In order to use a Smart TV Converter, you must choose which streaming media player you want.  Netflix, Amazon Prime Video, Hulu, etc. can all be accessed using all of these devices. Following is a list of the devices you can use.
For those who are not interested in getting into a lot of details about what makes these devices different, simplicity is what matters.  It is possible to convert a Fire TV Stick (found here) into a smart TV via Amazon.  If you're interested in the technical details, please continue reading.  
Amazon Fire TV Stick
Amazon's Fire TV streaming platform runs heavily modified versions of Android.  C'since it is primarily focused on Amazon's own Prime media services, it must be one of the most widely used on the market.  You will have no shortage of streaming options since there are practically thousands of apps available.
Plugging the Fire TV Stick into the HDMI port and plugging the power cable into the wall makes the stick a little larger than a flash drive.  In addition to the built-in Alexa feature, the remote has a push button for searching for shows, pausing, playing and so on.
Finally, you can upgrade to a Fire Stick 4K if you want to shell out a few extra dollars.
If you have a Fire Stick, you can also connect your Amazon Echo 
Amazon Fire TV Cube
In addition to all of the features offered by the Fire Stick, the Fire TV Cube offers a few additional features.
An HDMI cable connects the unit to your television. It is a larger and more standalone device.  As it is a small TV, mounting it on the wall might not be possible since the cables need to be hidden and you have to decide where to mount it.
A wired Ethernet port is also available so that those who prefer to connect to the Internet directly instead of via WiFi can do so.  However, the streams resulting from 4K streaming are, by today's standards, remarkably relevant because of their efficiency.
In order to view content in 4K, you must have the Fire TV Cube or Fire Stick 4K. This won't be an issue if your television doesn't support 4K.  If your Wifi cannot stream 4K, you will need to use the Fire TV Cube's Ethernet connection. You will likely also need an Ethernet adapter if you purchase a Fire Stick 4K.
If you already own an Amazon Echo, the Amazon Fire TV Cube is a great deal since you get two products for the price of one.
Google Chromecast Ultra 
Google Chromecast, as opposed to Fire TV Box, does not serve as a standalone device like Fire Stick.  It has an Ethernet port because of its size. This makes it slightly bigger than Fire Stick.  
Several 4K video formats and HDR formats are supported by Chromecast with Google TV, so if you have outgrown 1080P, this can be very useful.  It's also Google Assistant-compatible.
With the Chromecast with Google TV, you will have your own remote control, unlike previous versions.  By using the Google Home App and third-party integration, you can control everything from your phone or tablet, which is a big step up from controlling everything from your phone or tablet.   
You may also love to read: Where is The Power Button on Vizio TV?
Apple TV 4K
Immediately off the bat, let me declare my bias against the Apple TV devices.  Ultimately, this will be phased out as it is unnecessarily expensive.
You can download Apple's iOS apps for all the popular streaming devices to gain the functionality you pay for with Apple TV.  From your iOS device, you can stream music and videos from your iTunes library. Apple AirPlay 2 support is now available on most smart TVs and Fire TV and Roku have recently announced Apple TV apps.  
In terms of streaming popular media services, the device offers most of the same features as other popular devices.  Similarly to Fire TV's Alexa feature and Google Chromecast's Google Home function, it also has Siri built-in.  
The solution I would like to discuss with you is not recommended, so I would like to outline it for you.
You may also love to read: Sharp TV Remote App
Roku Premiere
A similar device to the Fire Stick, this is easy to use and simple to set up.  Its design, however, can be criticized.
The actual device is a box of light weight with two dangling cords – one for connecting to the TV via HDMI and another for charging the device.  Typically, since HDMI cables are so light, your TV stand will not be able to lay flat on top of them, so they tend to dangle with their cords.  There is a problem with the adhesive strip included when you move it.
Roku Premiere's interface, however, is excellent.  Its interaction may appeal to some more than that of other streaming media devices.  Fire TV has roughly as many apps as they do, but Fire TV dominated them in terms of gaming applications. 
Neither the remote control nor the screen are quite as good as those found on the Fire TV.  You have to be in line of sight to control the Roku because it uses IR technology.  A box like this cannot be hidden behind your TV when this is the case. If you want to fix that problem, you can purchase the Roku Premiere Plus (at a premium price).
You may also love to read: TV Has Sound But No Picture?
Faqs
Where can I find out if my television is HD?
You are likely to have a flat-panel TV today, especially if it's HD.  Basically, HDTVs are televisions with a resolution of 720P or higher. This resolution is currently found in 85% of television sets. 
You can check your model number online to see if your TV is HD.  You can usually find out your TV's specs by simply searching for your model number on Google.  The model number of the television should be on the back. Your television is HD if it has a resolution of 1280 x 720 pixels or better.   
Does my TV have WiFi?
WiFi Alliance logos should be located on the TV's box and sometimes at the bottom of the screen on the TV's base if it has WiFi capabilities.  In your settings menu you will also find the network connection and Wi-Fi setup sections.  Likewise, you should be able to find the answer to this question by simply searching Google for the model number of your television.   
Conclusion
Our guide of How Do I Know If I Have A Smart TV is about to end. If you purchase a new TV today, you will probably buy an HD Smart TV.  Smart TVs are becoming increasingly common. Internet connectivity and compatibility with third-party apps will let you know it's a Smart TV. 
Even if you don't have a smart TV, you can convert an older TV into a streaming media player.  A good recommendation is to buy a Fire TV Stick or Fire TV Cube.