Remotes control our TVs. However, most smart TVs have their mobile application that can be used to manage the TV's functions. Additionally, you can turn your smart TVs on and off, adjust the volume, change channels, and install apps using the mobile app. However, Sharp TV also offers an application that can be installed on an Android or iOS device to control the smart TV. Let's take a closer look at the Sharp TV remote app.
Sharp TV Remote App
Sharp does not have an official remote application. Moreover, you can download and install third-party applications to access the remote on your mobile phone.
Read More: Finlux TV Remote Control Codes and Setup Guide
Sharp Smart Remote
Sharp Smart Remote from Cabot Communications Ltd is available for Android and iOS. Moreover, it can be downloaded from both the Google Play Store and the App Store.
Read More: How to listen to music on a plane? Multiple Easy Methods 2022
1st Step: Connect your Android or iOS smartphone to the same Wi-Fi network as your Sharp TV.
2nd Step: Download the Sharp Smart Remote application on your smartphone.
3rd Step: Enable the Virtual Remote on your TV.
4th Step: Select the Menu option from the home screen of your TV.
5th Step: Then, select Other Settings from the Settings menu.
6th Step: Enable the Virtual Remote feature.
7th Step: Launch the Sharp Smart TV app on your smartphone, and it will search for any Sharp Smart TV.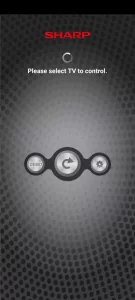 8th Step: Select your TV from the list.
9th Step: Now, you will see the controls. To navigate between the icons, press the control buttons.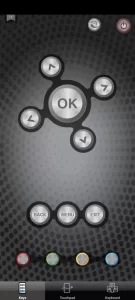 Related: Soniq TV Not Working? – Here are Best Methods to Fix It [2022]
Alternative Sharp TV Remote Apps
TV remote apps like Remote Control For Sharp TV and Sharp TV Remote Control offer the same features. However, these apps are only available for Android devices. Sharp Smart Remote is the only app available for iOS devices.
Sharp Smart TV can be controlled by any of the three applications mentioned above. Finally, choose a remote control app based on your smartphone and preferences. Share your favorite remote control app in the comments below.
Read More: