TVs, such as those made by Samsung, allow customers to view cable programs and visual and sound signals from devices such as VCRs and DVD players. You may use a universal remote to replace your Samsung TV if you don't have the Remote. Samsung TV remote codes can be used to program a remote to operate with your TV. This is an easy procedure as long as you know your Samsung TV's universal remote codes. This article includes several Samsung universal Remote codes. The initial codes may not work. It is conceivable. Therefore, before you locate the correct code, you may need to try few other codes. This step is only necessary the first time you wish to program your universal remote to your television.  
When it comes to talking about television brands, Samsung is one of the popular brands on the market. A Samsung TV usually comes with remote control. If you lose your Samsung TV remote for whatever reason, you may configure the TV with a universal remote. Moreover, these Samsung universal remote codes can be easily programmed and utilized.
Before you can use the code, you must first learn how to set your universal remote control to operate with your Samsung TV. You will discover step-by-step directions on using a universal remote control to configure a Samsung TV in this guide. Indeed, by following the directions mentioned below you can easily program your Samsung TV Universal Remote Codes.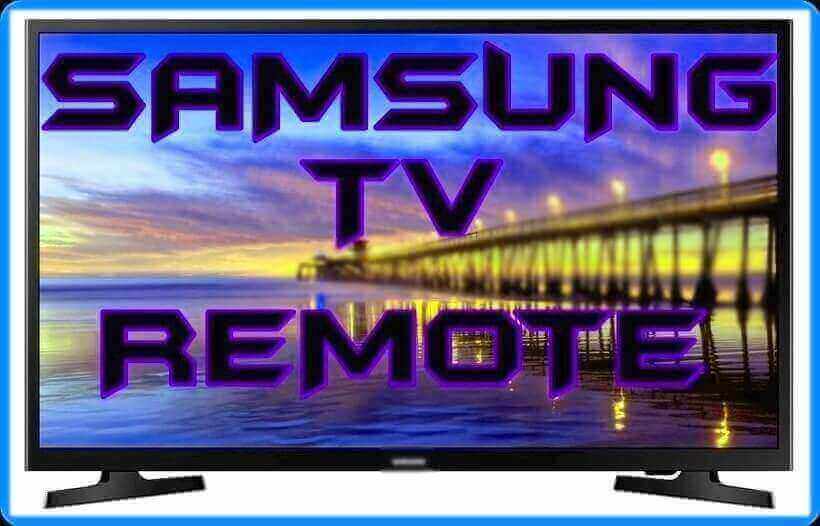 Samsung TV Universal Remote Codes
Samsung TV Universal Remote Codes To Access Your TV
The following list includes all Samsung remote codes that may be used on any Samsung TV. These codes are compatible with any universal remote that requires 3, 4, or 5 digit Samsung TV Remote codes, and using them on your Samsung TV is a straightforward process. It's only necessary to attempt the Samsung universal TV remote codes once.
2 Digit Samsung TV Universal Remote Codes:
26 12 13 03 04 19 23 11 70 72.
3 Digit Samsung

TV

Universal Remote Codes: 
516 505 738 680 647 601 794 684 858 566 000 123 506 523 526 667 696652 520 573 635 611 507 069 265 140 717 627 654 001 564 908 734 897 653 702 420 584 522 679 670 043 154 666 185 089 363 101 127 143 761 721 532 076 109 007 009 004 005 015 080 104 106 133 006 085 172 358 012 017 019 171 013 082 196 201 204 036 087 064 244 397 059 117 205 046 291 317 583 057 515 066 083 356 427 060 482 037 039 052 030 178 408 056 386 411 426 508 588 712 612 105 077 533 833 655 989 674032 329 100 258 192 184 050 160 333 228 011 014 027 110 070 237 229 239 461 578 016 023 031 073 090 095 107 108 134 147 151 153 233 384 577 587 008 018 092 094. 
4 Digit Samsung

TV

Universal Remote Codes:
0556 1458 0587 1584 0009 0037 0093 0264 0178 1235 1619 2051 0208 3131 0812 2103 0226 1249 1744 2137 1506 1630 0618 0370 1312 0644. 
5 Digit Samsung TV Universal Remote Codes:

 
10056 10217 10032 12051 10812 10060 10587 10178 10329 10427 10408 10702 11959 10650 10030 11060 11632 13993 10766 10814 10482 11575.
These are the codes for Samsung TV operation. Whether you're required to enter 3, 4, or 5 digits Samsung TV Universal Remote Codes, refer to these Samsung TV Universal Remote Codes while setting up your universal remote control or smart device with your Samsung TV.
Benefits of Samsung Remote: Samsung TV Universal Remote Codes
Here are the following reasons why buying a Samsung universal remote worth it:
The best part about this remote is that it has an on and off button, volume button, mute, and TV input. It has a media play button like play, pause, skip, forward, fast forward, skip back, fast back, and display. So, you don't need to panic about keeping all the remotes in one place. 
Another critical factor that makes Samsung remote worthy is that it is quite economical. Now, you don't have to waste money buying new batteries for all the different devices' remotes.
It is easy and convenient to use and operate. You don't have to take the pain of keeping all the remotes safely.
It is also efficient in saving time.
The remote is lightweight and economical; it doesn't require too much space and is quite comfortable to hold. You don't need to do any programming. Insert the battery and enter the code.
The best part about the Samsung universal remote is that it doesn't require any programming. It works well with every device and its receiver.
Additionally, the below mentioned steps will definitely help you program your Samsung TV Universal Remote Codes.
How to Setup and Program Samsung TV Using Universal Remote Codes?
When you set up a fresh new Samsung TV, there is a stage for configuring the universal Remote. Follow the on-screen instructions. Connect all external devices to your TV and turn them on to identify them. The external devices will be detected and registered automatically by your television. However, if you wish to program your Samsung TV Universal Remote Codes with your TV, follow the steps mentioned below.
Besides, if you have a smartphone, you can control your Samsung TV by just installing the application and Samsung TV universal remote codes. Let's discuss them one by one. Moreover, above mentioned Samsung TV Remote Codes for universal remote can be easily programmed to use with any TVs or other devices.
Using Remote Control: Samsung TV Universal Remote Codes
Samsung TV universal remote codes may be used with several remote controllers to turn on or off your television and change the volume. Setting up your Samsung remote codes with a remote is as simple as deciding the type of Remote you have and then following the setup instructions for every kind of Remote. You must follow the procedures outlined below to set up the universal remote codes for Samsung TV.
To access the Home Screen, press the Home button on your TV remote. Navigate to the Source by using the distance directional pad. The Source menu will show when the selection is put over Source. To access Universal Remote, press UP on the directional pad. 

On the Source screen, choose Universal Remote. Select Start after that, and make sure the device you wish to connect is turned on. 

Please select your preferred device when it appears. To finish the setup and register the device, follow the on-screen prompts. Depending on the chosen device type, the instructions may differ. 

To make controlling things even easier, the TV and remote will memorize the external device and its connection port (HDMI 1, HDMI 2, etc.).
Note: The device may or may not react once it has been registered. You must re-register the device to ensure that the connection is established. 
In Other Way:
Make sure that the DTA (Digital Television Adapter) is turned on and installed correctly. 

Ensure that your remote can view the front of the Adapter during setup. 

Press and hold the PROG button on your Adapter's Remote until the LED on the remote lights on, then press the INFO button.

The Remote's LED will gently blink to indicate that it is currently in pairing mode.

Enter the 

codes for Samsung Remote

 that appear on your TV screen with the keys on your Remote. 

If the numbers are entered properly, then your TV will show Success. 

Your TV will show "Sorry" if the numbers are not entered correctly; the entry was incorrect. 

You can try again by entering the code that was displayed.
Indeed, the steps mentioned above will help you to program Samsung TV Universal Remote Codes.
Using Smart Device:
The TV remote codes can be used with your smartphone to access the Samsung TV. Setting up your TV with a smart device instead of universal remote control is easy, and you can do it by following few instructions. For Samsung TV universal remote codes, you can find here in this guide, written in the above under one of the sections. Follow the procedures to do it quickly:
Start the procedure by installing the SmartThings App either from the Google Play Store or App Store.

Once you download the SmartThings app, open it on your mobile to set up a Smart TV.

When you start setup from your phone, your Samsung Account and network information will be automatically shared with your TV. 

Choose the apps you want to enjoy and add them to the Smart Hub. 

That's it! Now all you have to do is sit back and enjoy your Smart TV!
Note:
The feature's availability and Graphic User Interface (GUI) may vary by location. Before you use it, double-check it.

To set up a TV through mobile, you'll need a Samsung account.

To share network information with your TV, you'll need a Wi-Fi connection on your phone.
How to Program Samsung Remote without Codes – Simple Tricks 
In the auto search method, all the universal remote codes for Samsung TV universal remote are gone through the scanning process in the Remote. It scans every code one at a time to get the correct remote code for programming the control with your Remote. Follow the steps outlined below:
Turn on a smart device such as a TV to use the universal remote to operate. Turn on the remote, tap on the device button for 3 seconds. 

The LED light shows that the gadget is programmable. 

Point out the remote to the device and click on "CH+" & "CH-" switches. 

Remote will show on/off signals. Press the up or down key repeatedly till the device will turn off. 

Verify that the code by pressing on the "power" key. 

The device should turn on. When it starts, attempt to change the Channel to ensure that the remote has been properly configured. 

Now press the "device" button to save the code. LED of the Device will blink twice for confirming the code stored.
Additionally, the below-mentioned step-by-by instructions will certainly assist you in programming your Samsung TV Universal Remote Codes via manual programming method.
How to Program Samsung Universal Remote with Manual Method?
Using the Samsung TV universal remote codes, we can easily program a universal remote, and the key code identifies the make and model of your equipment. Indeed, using the manual method will require codes for Samsung TV.
First, you need to turn the Device On.

Press the "TV" on your 

Samsung universal remote.

Now press and hold the "Setup button" of the Universal Remote until it shows the "Light Flash" (It means it is in the Learning mode).

At last, enter the "Key code" which you collected from the programming guide.  

Once this operation is complete, "point your remote to the television and then press and hold the Power button.

When the screen is off, you can release the "Power Button."
That's all. Your TV will work perfectly now with the universal Samsung TV remote control; if your device is not working, try to repeat the same procedure with the different code from the same section of the table of reference.
How to Program Universal Remote for Samsung TV with Code Search?
If you couldn't find the key code that works for the device, you can set up your universal remote to search mode for the correct one. It's a manual code that puts the remote into search mode. 
First of all, turn the Device On. 

Now press and hold the "Setup" button. 

Enter the "9-9-1" (three digit) code. 

Now hold down the "Power Button" on the remote and then press the Channel up until the device – in this case, your TV turns off.
Although the above approach may take a little longer, it is essential to find your key code. After you've completed the steps above, your remote should operate for all of the in-built features.
The Bottom Line: Samsung TV Universal Remote Codes
Some remotes that come with Samsung TVs are universal remotes. This means that, in addition to Samsung TV, you may power remotely other appliances. To check if your Samsung remote is a universal remote, check if it has the 'Set' and 'Mode' options. If it does, it is a universal remote.
Hope you get more information to set the Samsung universal TV remote control codes as it is a very straightforward process. If you have any questions concerning the remote codes above for the Samsung TV, please leave a remark in the comment box below. If you require different remote codes for your universal remote, please leave a message in the comment box below.
Read More: