Westinghouse TV Universal Remote codes
Do you need the Westinghouse TV universal remote codes? This post outlines the codes below. There are a number of universal remote control codes for Westinghouse listed below. We provided more than one code for each device. So if one of the codes doesn't work, please try out another code. The code is usually a 4-digits figure.
Westinghouse is one of the popular Television brands in the market. Usually, a Westinghouse TV comes with a remote control. But if for any reason you misplace your Westinghouse TV remote or it got spoilt, you can use a universal remote to program the TV.
You need to know how to program your universal remote control to work with your Westinghouse TV before you can use the code. The guide on how to program a Westinghouse TV with a universal remote control has also been outlined below.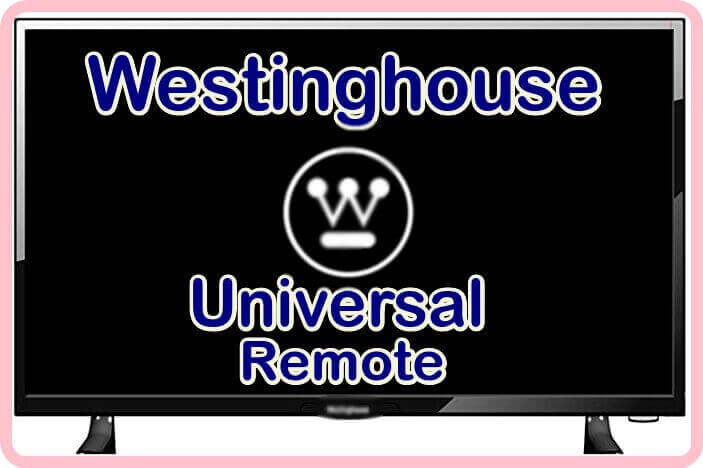 All In One Westinghouse TV Remote Codes
0916
0027
0912
0478
0002
3241
3 Digits Universal Remote Codes For Westinghouse TV
003
795
797
500
697
553
808
551
574
652
531
516
072
107
513
575
097
794
856
798
809
4 Digits Universal Remote Codes For Westinghouse TV
1489
0885
0143
3411
1430
1300
0890
1216
1454
5781
1027
1336
1367
1712
5054
5237
1036
4797
0114
1146
3241
3251
0111
1901
2281
3711
3851
5971
5981
1891
2141
0889
1282
1577
0451
1217
1019
1195
1196
1414
1433
0002
0915
0013
5001
5115
5117
5379
5 Digits Universal Remote Codes For Westinghouse TV
13382
13470
11577
11712
12499
19016
12824
10885
12536
12195
10463
10889
13579
11300
13949
12293
13094
10890
11282
12397
13908
10451
11217
10000
17133
18535
11106
12438
You can use the above codes to control both your DVD player, TV, VCR, Cable, Home Theater, Blu-Ray and Satellite. Read down further to see the steps to program your universal remote to your Westinghouse TV and Devices.
How To Program Universal Remote Control To Westinghouse TV
Step 1 : Switch on your TV set you want to program.
Also Read  Remote Control Codes for Panasonic Tv
Step 2: Hold your universal remote to face your TV or device.
Step 3: Find the 'TV' option on your universal remote.  Press on to the 'Setup' button. It remote control will enter the Learning Mode.
Step 4: Find the codes that works with your device brand using the list of code listed above.
Step 5: If you got the process right, the tiny light will blink 4 times. When it does, pick any of the codes above for your device and enter. The button light will go off once you get the correct code. If not, try another code.
Step 6: Press any of the functions keys on your remote control. If it works, that means you got the steps correctly. If it doesn't work, repeat the steps and try with another code.
How To Check If A Westinghouse Remote Is a Universal Remote
Some TV remotes that comes with some Westinghouse TVs are universal remotes. Meaning you can use the remote to power other gadgets besides Westinghouse TV. To check if your Westinghouse remote is a universal remote, check if has the 'Set' and 'Mode' options. If it does, it is a universal remote.
If you have any code that is not included in these, please help us add it to the comment box. We will really appreciate it.
Check out other categories to find universal remotes codes for different brands of your gadgets.