There will never be a streaming platform that will surpass a good cable plan, and cable TV is a must for all households. In addition to the versatility of watching your favorite shows on your favorite screen, wholesome TV entertainment is assured with a contemporary cable TV service. It offers a large on-demand library, and a DVR that gives you space to record shows. 
You can choose between a Spectrum TV® subscription and the Spectrum LG TV app, providing you with the best of both worlds. This app gives you access to live content and on-demand content from anywhere. Whether you're at home or on the go. Keeping this in mind, this app is one of the most valuable features of your Spectrum TV subscription. Why is that? You might ask. In addition, you will not need to purchase separate cable boxes or splitters if you have more than one TV at home. The Spectrum TV app allows you to stream content on your Smart TV without affecting the picture quality, and you can do this for a fraction of the cost.
You may also love to read: Why Does My Spectrum Cable Keeps Freezing?
The LG Smart TV is already a tech-savvy piece of equipment. Why not make it even more appealing to your eyes, and make the viewing experience even better? You are sure to enjoy watching HD video on a sleek TV with high resolution.
If you have an LG Smart TV in your bedroom, the Spectrum TV app will help you use it effectively without raising your home entertainment costs. The Spectrum TV app can't be downloaded directly to your LG Smart TV, however. It doesn't support installing apps directly on LG Smart TVs. LG Smart TVs run on WebOS, so they are not officially supported. But don't worry.
 Even if you do not own a streaming device, you can use the LG Smart TV to watch Spectrum Cable. It won't be easy, but it's worth a shot.  
Spectrum Plans and Channels on the Spectrum App
Variety is a hallmark of Spectrum TV. There is no doubt that the Spectrum channel lineup is truly spectacular, as it features the latest news and dramas, as well as all the sports you could ever want. The Spectrum app on LG Smart TV allows you to get all of this information as well!
When you are connected to Spectrum Internet, you can view your on-demand library and your full channel lineup via the Spectrum TV app. In the case that you do not have access to Spectrum high-speed internet, you will still be able to access most networks and on-demand titles as part of your Spectrum Cable TV package. 
In addition to offering access to premium entertainment, the Spectrum TV app provides access to HBO MAXTM and SHOWTIME®, no matter where you are. You can access these premium channels only if you sign up for Spectrum Select, but not if you subscribe to the standard package. In this case, an upgrade would make your app even more channel-rich.
You may also love to read: How to change password on Spectrum WiFi
Here's a quick comparison of 3 Spectrum TV packages and their prices – if you're thinking of upgrading your service. For professional advice about a possible upgrade, you can also call Spectrum experts at 1-844-581-5997.
 Spectrum Cable TV Plans

Spectrum TV Select

Spectrum TV Silver

Spectrum TV Gold

Access to 125 channels with FREE HD

Access to 175 channels with FREE HD

Access to 200 channels with FREE HD

Thousands of on-demand choices

Thousands of on-demand choices

Thousands of on-demand choices

Option to add premium networks

SHOWTIME® and HBO MAX™ included

SHOWTIME®, HBO MAX™, THE MOVIE CHANNEL®, and STARZ®/ENCORE included

$44.99/month* for 12 mos. when bundled

$74.99/month* for 12 mos. when bundled

$94.99/month* for 12 mos. when bundled
Streaming Devices Compatible with Spectrum TV App
Streaming devices compatible with Spectrum TV are required in order to view TV on LG TVs via the app. What type of device do I need? The Spectrum TV app is compatible with Roku, Xbox One, and Google Chromecast, so you can use these devices to set up the subscription. You can still install the app on the Fire Stick if you are a little tech-savvy.
Now that we have that out of the way, let's get started installing Spectrum TV and getting it to work on your LG Smart TV. Here are the steps you need to take to get it to work on your LG Smart TV via Roku, Xbox One, and Chromecast. Please click on the corresponding heading for the streaming device you own. Steps are provided below. The process will take you no time at all!
You may also love to read: Charter Spectrum Remote Control Codes
Spectrum TV App on LG Smart TV via Roku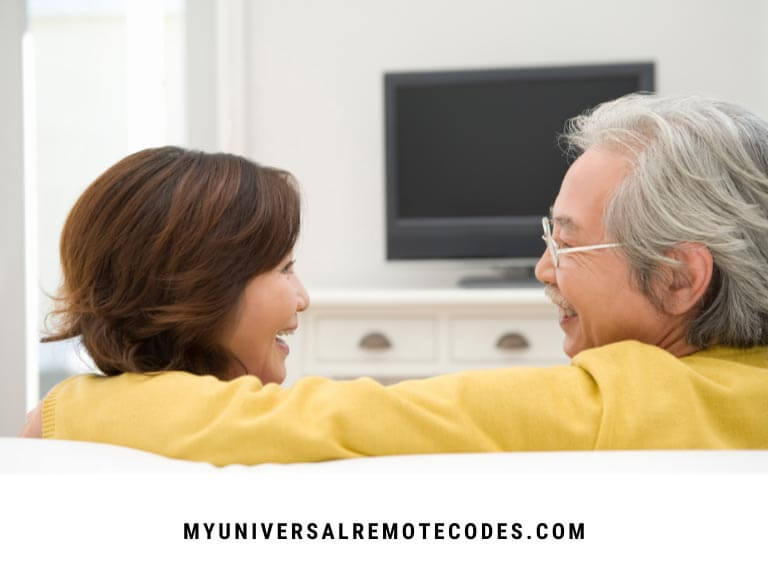 Spectrum can be viewed on LG TVs that have Roku streaming devices. Here is how to set it up:
Your Roku device must be connected to Spectrum Internet and your LG Smart TV must be connected to Spectrum Internet

Start Roku Media Player and LG TV

Navigate to Streaming Channels on Roku's homepage

Put "Spectrum TV app" into the search bar and hit enter

The Spectrum TV app will appear when you click on the option

Choose "Add Channel" from the following screen

You will then be able to download Spectrum TV

Click on "Go the channel" once the process is completed.

To watch, enter your login information
You may also love to read: Spectrum CLIKR-5 UR5U-8780L & UR5U-8790L Universal Remote Codes
Spectrum TV App on LG Smart TV via Xbox One
The Spectrum TV app can be downloaded from Xbox One app store and viewed on LG TV in the same way that you can view Spectrum Cable TV channels. Follow these steps to get started:
Install Spectrum Internet on your Xbox One and connect it to your LG Smart TV

Play the Xbox One and LG TV together

From its home screen, open its App Store

Find the Spectrum TV app in the search results and download it

Upon completing the download, accept the Xbox terms of service

The app only requires you to launch it, enter your Spectrum username, and you're all set. On your console, open the app by going to the Apps & Games section.
You may also love to read: Spectrum Universal Remote Control Codes
Spectrum TV App on LG Smart TV via Google Chromecast
Spectrum TV App can be streamed to your LG TV using Google Chromecast. It's a budget-friendly option you just cannot overlook. Setup is simple, too!  
You can stream content from your phone or PC to your LG TV using Chromecast. That is, whatever you see on the big screen of your LG TV will be viewed by your smartphone or PC. Before we proceed, it is important to mention that the Spectrum TV App does not support casting. The mirroring function must be used on your smart TV for the app to run. Stuck? No worries. We've outlined some simple steps for you:
Use the Chromecast HDMI cable to connect your Chromecast to your LG TV. You must connect both devices to the same wireless network.

You can choose Chromecast from the list of devices in the Google Home app on your mobile device

Pop-ups will be displayed on your screen. When the second pop-up window appears, select 'Cast My Screen' and click on 'Start Now'.

Now your LG TV will mirror the screen of your smartphone

Start streaming Spectrum TV on your phone by opening the app. Your LG TV will mirror everything you watch on your phone
Download APK File for Spectrum TV App
In order to use the spectrum app on smart tv with a direct connection, you must download the APK file for the apYou can then download the file from the website you find on the search results pagep if you don't have a steaming device. To put it mildly, this is an extremely risky undertaking, and caution must be exercised to ensure safety. Here is what you need to do in order to safely perform this sidelong method: 
Search for 'Spectrum APK File' in Chrome on your PC

Scroll down the results page till you find a reliable website and from there download the file

Copy the downloaded file to a USB drive after it is complete

Your LG Smart TV will detect the USB cable

The APK file must be opened. You will see a prompt asking you to install the application.

Select 'Install'

You are now ready to open the LG TV app!
You may also love to read: How to program Spectrum Remote to Cable Box
Final Words
That's it, then. Thanks for reading. Here are a few simple steps you can follow to get the Spectrum app on LG Smart TV. Happy watching!
Frequently Asked Questions
Does my LG Smart TV support Spectrum TV's app?
Spectrum TV is not published in the LG Content Store (also known as LG App Store). Alternatively, you can download an APK file and run the app from a device such as the Xbox One, Roku or Chromecast.
Can Spectrum TV be viewed on all TVs?
Apple TV and Samsung Smart TV are compatible with Spectrum TV.
Is Spectrum TV app capable of streaming live TV?
Using the Spectrum TV App, you can access live TV channels included in your plan.
How many channels are available on the Spectrum TV app?
On your Spectrum TV app, you can watch LG TV channels as part of your Spectrum TV package.
How much does Spectrum TV App cost?
All Spectrum Cable TV customers are entitled to a free Spectrum TV app.