You may not think it's the end of the world, but having a problem with the Insignia smart TV remote at the end of the day is very frustrating. If you find your Insignia TV remote not working, keep trying!
It might help to remove the batteries for 2-3 minutes when your Insignia TV remote not working. To restore the connection, you need to reset your television. Batteries must always be checked and ensured to be in good shape.
You may also love to read: How to Change Input on LG TV Without Remote
On this page you can learn how to diagnose, troubleshoot, and solve issues with your Insignia TV remote. Let's get started!
Why Is Your Insignia Smart TV Remote Not Working?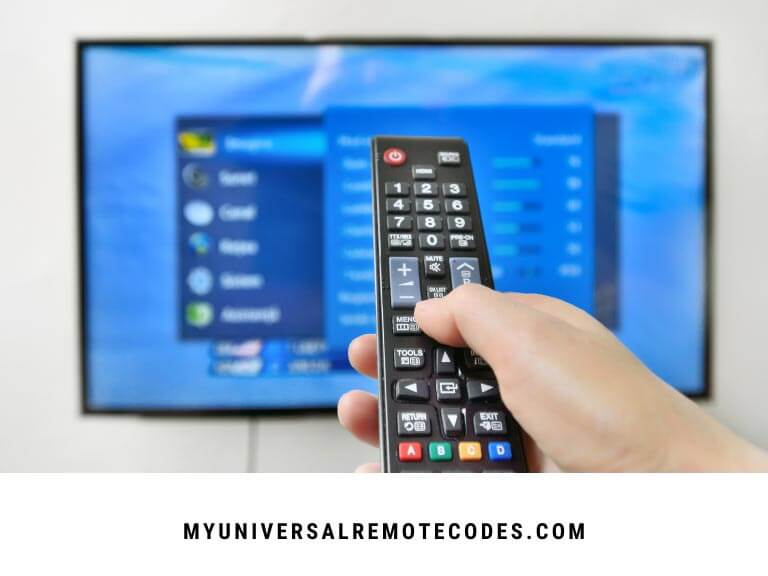 Our next step is to discuss solutions – first, you need to figure out why your Insignia Smart TV remote not working. 

You might be having trouble with your remote control for one of the following reasons: 
You need to reset your TV and the remote isn't working

You need to re-pair your remote with your TV

The remote's batteries are dead or disconnected

The remote has been flooded with water

There are too many drops on the remote, so the insides are damaged

The remote is unable to send a signal to your TV because something is blocking the receiver

Heat has damaged your remote's electronics, causing the device to malfunction
You may also love to read: How To Connect Non Smart TV To WiFi
5 Tips on How to Fix an Insignia Smart TV Remote
1. Reset Your Remote Control
The following is a simple tip that works far more often than you might expect: 
Make sure your remote is battery-free, 

Wait for 2-3 minutes

Replacing them
The effect is the same as a simple reset on many small electronic devices like remote controls.
Try this simple solution before attempting anything more complex! Trying this method instead of purchasing a new remote will save you money. 
You may also love to read: How to Connect LG TV to WiFi without Remote
2. Reset the Insignia Smart TV
Even though your TV is controlled by a smart TV, its remote works just like any other remote you've used before.
The receiver on your TV interprets the infrared signal sent by the receiver. 
As a result, you need a much more complicated remote control for your TV. You may still be blaming your TV if the remote isn't working!
With just a few touches on the side or the back of your Insignia Smart TV, you can take action to reset it. You can also download the Insignia Remote App and reset it from your smartphone.
You may also love to read: HOW TO TURN ON HISENSE TV BLUETOOTH?
The steps are as follows:
From your TV's main screen, select "Settings". 

Then, click on "System". 

The TV will now be reset to its factory settings if you click "Reset to Factory Defaults.". 
The TV should now be controlled by the remote if there is a disconnect.
Streaming services will require you to log in again after the reset. 
Another option for resetting
No matter whether you don't have the app for the remote control on your phone, or if your TV has no buttons, you're not out of options. 
Hold the power button for ten seconds whenever the screen changes or the power button changes.
The procedure is similar to resetting your iPhone – press the power button and wait for everything to return to normal.
You may also love to read: Samsung Q80T vs Q90T
3. Repair the Insignia remote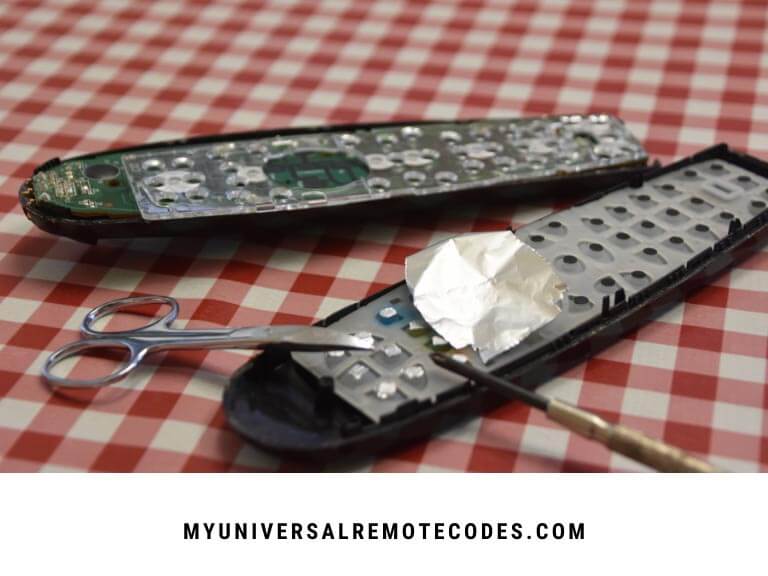 Insignia remotes sometimes stop working as a result of being paired incorrectly with the TV.
Then you just need to re-pair your remote to get things working again.
Re-pairing your Insignia remote can be accomplished in three different ways:
1) Simply pop off the back of your "enhanced" Insignia remote to reveal a pair switch below the batteries. Your TV should be able to connect once you hold down the pair button.
2) The home button can also be pressed and held for 30 seconds to pair your remote. Press the remote button for 30 seconds while pointing it at your TV!
3) For those of you who have not had success with those two options, you can try holding down the back button, left navigation button, and menu button for 30 seconds both at the same time. Be sure your remote is pointing at the television.
You may also love to read: How to Program Genie Remote Control?
4. Ensure your Insignia Smart TV receiver is not blocked
The remote won't work at all if something prevents it from connecting to your TV – even if nothing is wrong with your system!
Most TVs have receivers that blend into the TV frame, making them more difficult to see than they were on old CRTs.
There is no way to know if a piece of home decor is blocking the receiver, and it can be difficult to point the remote.
You should check to make sure nothing is blocking the receiver on your TV before assuming your remote is permanently damaged.
Often, it's just a simple matter of a candle, figurine, or piece of holiday decor encroaching on your TV remote. Once you remove it, you're ready to go!
You may also love to read: 3D PRINTER FILAMENT TYPES AND USES
5. Buy a new remote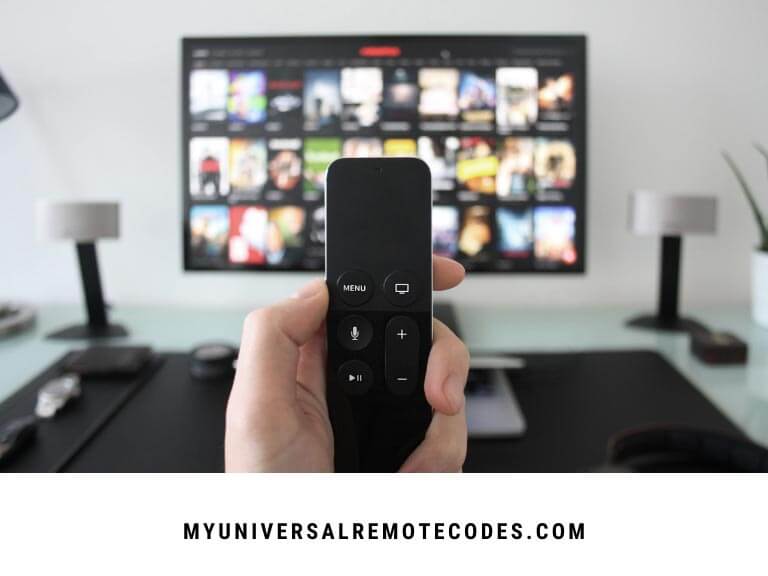 When you can't repair your remote, you have no choice but to buy a new one, which is probably the last thing you expected to hear.
You may have a problem with your remote because an internal component has broken, shorted out, or otherwise failed and can no longer be repaired. 
TV remotes can break beyond repair if they get wet, if they are dropped too often, or if they are exposed to extreme heat.
However, this is the only solution that will sometimes work when the Insignia TV Remote isn't working, even though it isn't free. 
Nevertheless, sometimes spending money is unavoidable. 
Insignia TV remotes, however, are very, very affordable. Depending on your TV, you can pick one up for between $8 and $20 on Amazon. 
You may also love to read: Control4 Remote Programming Guide
Have you checked the batteries?
In the case of your broken Insignia TV remote, you probably wouldn't be in search of answers if you hadn't already gone to check the batteries. 
However, if you have already assumed something about your remote, you should check the batteries if you can't get it to work! 
Battery housing may be corroded, the batteries may have come loose, and the batteries may even be dead. TV remotes can still corrode, but it is rare.
It's possible that your remote's batteries have already died if you've had your TV more than a year. Before you begin troubleshooting further, swap out the batteries for some new ones.
Smartphones are an alternative solution
Your phone can control your TV with Roku TV, Insignia, and Amazon Fire TV apps. Besides Apple TV and Android/Google Play, you can also download the app on Windows Phone.
You may also love to read: Google WIFI vs Nest WIFI Which Mesh Router is Best for you?
This can only be accomplished if your TV and phone are connected to the same Wi-Fi network.
If you don't want to spend money on a new insignia tv remote app, or if you need your remote quickly and can't wait for it to arrive, this is a great option!
Below are links to the following apps: 
Final thoughts: 
Fixing an Insignia remote that not work. You don't need to worry if your Insignia TV remote not working. Solution implementation is easy, and they are often free (except for replacements).
In the event that your remote cannot be repaired, you can still control your TV using a free app.