Samsung 6 Series vs 7 Series are very similar in many key categories, so choosing between them can be difficult. In this comparison, the 7 Series clearly holds a superior position since the 6 Series has fewer features but is more affordable. Our comprehensive and informative page provides you with all the information you need before choosing your favorite series.
Samsung 6 Series vs 7 Series – Quick Comparison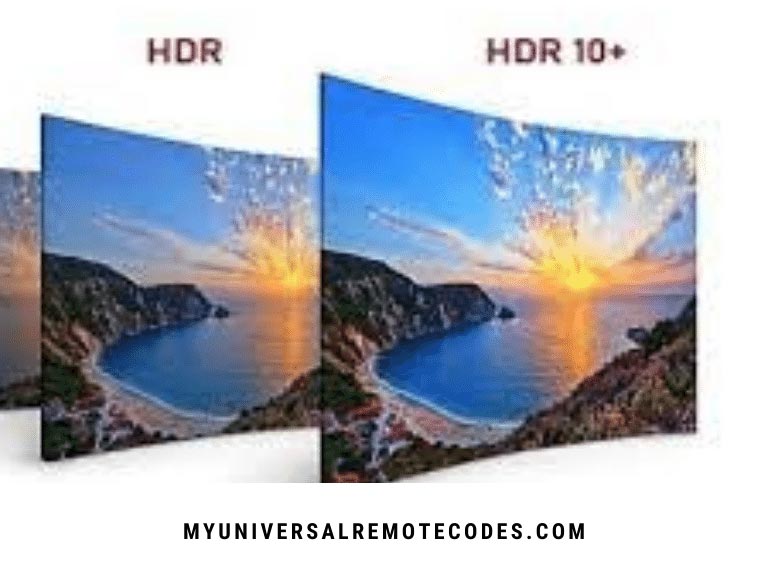 Samsung 6 Series

It appears that the Samsung 6 Series TVs meet all of the necessary criteria for being a great TV. This ultra-HD TV offers a reliable smart TV platform and ultra-HD resolution at an extremely competitive price. The 6 Series offers the following benefits and drawbacks:

Pros:
HDR10+ support is available on certain models

Handling reflections solidly

Quite a few options for curved panels with this great design

Exceptional native contrast
Cons:
Wide color gamut is not supported

Angles of viewing are poor
You may also love to read: How to access the Samsung Smart TV service menu
samsung series 7
With some improvements and more advanced features, the 7 Series shares many of the same characteristics as the 6 Series. Below are some of the Samsung 7 Series greatest advantages and disadvantages:
Pros:
HDR10+ is supported by some models

Platform with a smooth and fast user interface

A very long input lag

Models with impressive colors are available
Cons:
Brightness is limited

Angles of viewing are poor
Samsung 6 Series
Price
The Samsung 6 Series is more affordable than the Samsung 7 Series as it is the less-advanced product line. For those of you looking for a good budget TV with a wide range of featured if price is an important factor, the 6 Series would be a better choice.
Panel Technology
LED VA panels are used in the 6 Series. Native contrast ratios, durability, and good image depth are some of the most significant advantages of this panel technology. LED VA panels, however, are slower than other types of panels and have a poorer viewing angle.
Samsung's 6 Series TV sets do have curved panels, which is an interesting design feature. As long as you enjoy a design that differs from the norm, this won't have a negative effect on the TV's overall performance.
An image processor
Samsung's 6 Series TVs feature a powerful Quad-Core image processor, allowing you to multitask easily and switch quickly between viewing content and browning. It is not as fast as the one that comes with 7 Series models, but it delivers a respectable performance nonetheless.
Technology of motion
Most models in the 6 Series offer response times similar to those found in 7 Series TVs, with full image transitions occurring in less than 20 milliseconds. You will notice some blur if you play fast paced games or watch sports, but not much more than the 7 Series.
You may also love to read: How to connect Samsung TV to your Wifi Network?
Quality of the image
Black Level / Contrast Ratio
There is an excellent native contrast ratio in most 6 Series TVs, and deep blacks are also possible. Dark scenes in movies and shows are visually pleasing to the eye and are likely to lose as little detail as possible.
Local Dimming
Local dimming is not available on Samsung 6 Series. As a result, you can choose between direct lighting and edge lighting in the 6 Series. The latter choice is better in terms of backlight effectiveness.
Brightness at the peak
SDR and HDR peak brightness values for 6 Series TVs were better than the ones from the 5 Series.
The difference between the two series is most prominent in SDR peak brightness, despite the fact that they produce average to slightly above average peak brightness numbers. A number of 7 Series models outperform the KU6600 and MU6500.
You may also love to read: Samsung TV Black Screen of Death
Color
6 Series models perform less well than 7 Series models when it comes to color overall. It has to do with the fact that TVs from this line only have a color gamut that's suitable for SDR. 
For HDR content, however, they do not provide a wide color gamut. The limited gamut yields a relatively disappointing color volume for these TVs, which struggle to display brighter colors. 
Angle of View
There are no satisfactory viewing angles on Samsung's 6 Series TVs. Whenever you move slightly off-center, you'll begin to see grays in blacks. At moderate angles, you'll also see color shifting and fading. A wide seating arrangement is not recommended for the 6 Series.
Anti-glare / Reflections
Samsung's 6 Series has very similar reflection handling qualities as its 7 Series TVs due to their semi-gloss screens. It is common for most 6 Series models to reflect between five and six percent of incoming light. As long as you're not watching content in a bright environment, this is slightly higher than average.
Quality of sound
There aren't many differences between the sound quality of the 6 Series models. 
This includes passable but not particularly impressive frequency response values and unimpressive bass. Additionally, TVs from the 6 Series can't reach very high volumes without generating some compression.
Smart TV Platform (OS)
Tizen Smart TV OS is used by Samsung 6 Series TVs, which is a very good TV platform in general. There are a number of models from this line that have different versions of the Tizen OS. The specific model you choose will determine your experience. Tizen OS is embedded in the KU6600, MU6500, and NU6900, for example. The KU6600 uses Tizen OS 2016, MU6500 uses Tizen OS 2017, and NU6900 comes with Tizen OS 2018.
You may also love to read: Samsung TV Won't Connect To WiFi
Connectivity
Inputs
A decent input support feature is available on every 6 Series model. Standard connectivity options should be available. You should also have an HDMI port and a USB port. A port for Digital Optical Audio Out as well as an Ethernet connection are available on all 6 Series TVs. With the latter, you can make use of the fastest bandwidth possible by using your TV to connect to your router.
Generally, the input lag on 6 Series TVs is not too bad at their supported resolution, although it can vary considerably from model to model. In this category, the MU6500 provides an excellent example of input lag, while the NU6900 and the JU6700 offer just average performance.
Voice Assistants
Unlike some other Samsung TV series, the 6 Series doesn't use a standardized remote control. All Samsung TVs, such as the NU6900, MU6500, and JU6700, use different remote controls. As a result, the 6 Series models may differ significantly in their support for voice assistants.
All basic voice control options are available in 6 Series models with a voice assistant. In addition, you can open apps, search for content, and switch between HDMI inputs.
Using wireless technologies
With Samsung TVs from the 6 Series series, you can connect wirelessly using 2.4GHz or 5GHz. In some 6 Series models, Bluetooth is also supported, making it easy to pair headsets and speakers. 
Enhancements to gaming
The Samsung 6 Series TVs don't feature any notable gaming features. VRR, G-SYNC, and FreeSync aren't available on this line of TVs. Aside from providing excellent input lag, 6 Series models lack any additional technology that could significantly enhance gaming experience.
You may also love to read: Samsung Washer Ur Code
Samsung 6 Series TVs that we recommend
Samsung MU6500
A TV set of this level offers excellent value for money, and the MU6500 is an excellent option. Such a curved TV is not easy to find in today's market. In addition to its attractive design, the MU6500 is a strong performer thanks to high contrast, excellent input, and unmatched stutter-free capabilities.
Samsung NU6900
TVs such as the Samsung NU6900 are good for mixed usage. Though it doesn't reach very bright levels, the native contrast ratio is impressive, as is the black uniformity. Even though it has fairly narrow viewing angles, its superb upscaling capabilities and good handling of reflections make up for it. 
It is one of the few models within its price range that supports HDR10, HDR10+, and HLG. The NU6900 stands out among similar-priced models due to these features.
Samsung 7 Series
Price
Despite being generally less expensive than models from the 6 Series range, models from the 7 Series range are still somewhat more expensive. As you will see across several categories further down the page, 7 Series models include some enhanced features.
Panel Technology
LED VA panels are used as well in the 7 Series televisions as they are in the 6 Series televisions. These models have the same strengths and weaknesses discussed above as the models from the series. There are fewer curved models, but that's the only noteworthy difference.
An Image Processor
Samsung's 7 Series TVs use a Crystal Processor 4K, developed specifically for Samsung TVs, as opposed to the fairly generic processor in Samsung's 6 Series models. It uses more sophisticated methods for adjusting contrast ratios, color mappings, and resolutions when upscaling images.
Technology of motion
The 7 Series TVs display fast-moving objects with minimal faint trails due to their fast response time. Model-to-model, response times will vary, but you should expect them to be around 20 milliseconds or less.
You may also love to read: Samsung Q80T vs Q90T – Which One is Best?
Picture Quality
Black Level / Contrast Ratio
In spite of the 6 Series' fantastic native contrast ratio, the 7 Series outperforms it with astounding contrast ratio values. In comparison to some 8 Series models, 7 Series panels have a better contrast ratio.
Local Dimming
These TVs do not feature local dimming, like 6 Series models. A backlight with an edge-lit configuration is not as good as a backlight with a full array/direct lighting configuration.
Brightness at its peak
In terms of peak brightness, the 7 Series delivers average HDR performance. While the 7 Series RU7100 and TU7000 struggle in this category and don't produce enough brightness for moderately lit environments, they are still excellent models.
Color
It's safe to say that the color gamut and color volumes of the 7 Series are not the best available, but they are significantly better than those offered on the 6 Series. TVs from the 7 Series typically cover the majority of the P3 color space and have a wide color gamut. If you want the best performance in this field, you should avoid models such as the RU7100 or TU7000. Their color gamut isn't wide enough.
Angle of View
Viewing angles are a bit better on the 7 Series than they are on the 6 Series. Yet, like most VA panels, they are still inferior. You will notice an increase in grayscale and image accuracy as you move off-center, followed by a decrease in brightness.
Anti-glare / Reflections
The screen finish on all 7 Series TVs is the same as that on the 6 Series. Diffusion is still quite pronounced across the entire screen even though reflection intensity is reduced. While this is fine for a dim or averagely lit room, it could cause significant reflections in a brighter room.
Quality of sound
As far as sound quality is concerned, 7 Series TVs are just as good as 6 Series TVs. There is a good balance between the sound profiles in all 7 Series models, with bass that is on the lighter side. 
In addition, the 7 Series has the same problem it has with the 6 Series. Since these TVs cannot get very loud, they are better suited for smaller, quieter environments instead of louder, larger ones.
Smart TV Platform (OS)
Tizen Smart TV is the operating system of Samsung 7 Series TVs. There are some more advanced features on 6 Series Smart TVs that set them apart from their Smart TV counterparts. Because 7 Series TVs generally run a later version of the operating system, they are faster, easier to navigate, and smoother than 6 Series TVs.
You may also love to read: Samsung TV Won't Turn On No Red Light
Connectivity
Inputs
It is clear that there isn't a difference between the 6 Series and 7 Series models when comparing their input support features. Also, all 7 Series models have at least one USB port and a couple of HDMI ports. 
There is also an Ethernet port and a Digital Optical Audio Out port. Although this is indeed true, the 7 Series models are a bit faster when using all supported resolutions.
Voice Assistants
Samsung's 7 Series televisions come with relatively standardized remote controls, either as a small or medium remote. The small remote control that comes with the Smart TV also supports voice assistant functions, so you'll have a lot of options for controlling the TV with your voice. With the same recognizable Samsung small remote control, users can change settings, search content, and utilize various control functions.
Wireless Technologies
In terms of the wireless technologies supported, there isn't much to differentiate. Both 2.4GHz and 5.0GHz Wi-Fi are available in the 7 Series models. Bluetooth technology is also supported. The 6 Series and 7 Series both support wireless technology in the same way.
Enhancements to gaming
Samsung's 7 Series TVs have many of the same features as its 6 Series televisions. While the input lag is very low, there are no advanced settings such as VRR, G-SYNC, FreeSync, or ALLM available. These factors combined result in similar performance when used as a gaming setup.
You may also love to read: Audio Delay On Samsung Tv
Recommended Samsung 7 Series TVs
Samsung KU7000
Samsung's KU7000 is an excellent TV that can be used for both family and business purposes. Despite its HDR shortcomings, many of the TV's features make it a great general purpose TV. Video games run smoothly on it as well. 
Also, it does a good job displaying movies, TV shows, and sports. Because of its responsiveness, fast response time, and uniformity, it can also stand out as a PC monitor.
Samsung MU7000
HDR support is excellent on the Samsung MU7000. Blacks are deep and uniform and it displays a wide range of colors. A uniform screen and low input lag are also features of the MU7000. Consequently, it's a great choice for sports fans as well as gamers. HDR10 and HLG are also among the most notable input specifications of the MU7000.
You may also love to read: How to install Spectrum TV app on Samsung smart Tv
Conclusion
In this Samsung 6 Series vs 7 Series comparison, the Samsung 7 Series wins on all counts. Many of these features are provided by this chip, such as better color, a wider viewing angle, and a more capable processor.
Taking all of this into account, the 7 Series is the more expensive of the two series, so it shouldn't be your number one pick if you're determining mainly by price. Based on the information we provided on this page, we hope you can pick the best option based on your needs and budget.