Spectrum Remote Not Working? Here is How to Fix It:
Quite some time ago, my family started using Spectrum's phone and internet services. The remote usually gets fought over between my siblings and me, though – we fight over what to watch. Because of this, our Spectrum Remote Not Working.
Because I've been fixing my not working spectrum remote myself every time it won't change the volume or channels for years, I've learned everything there is to know about the remote, its quirks, and how to fix it when it breaks.
You may also love to read: Altice Remote Blinking: How To Fix?
You may need to replace batteries, enable TV control, remove signal obstructions, and factory reset your Spectrum Remote Not Working. Extreme cases may require it to be replaced.
Replace the Batteries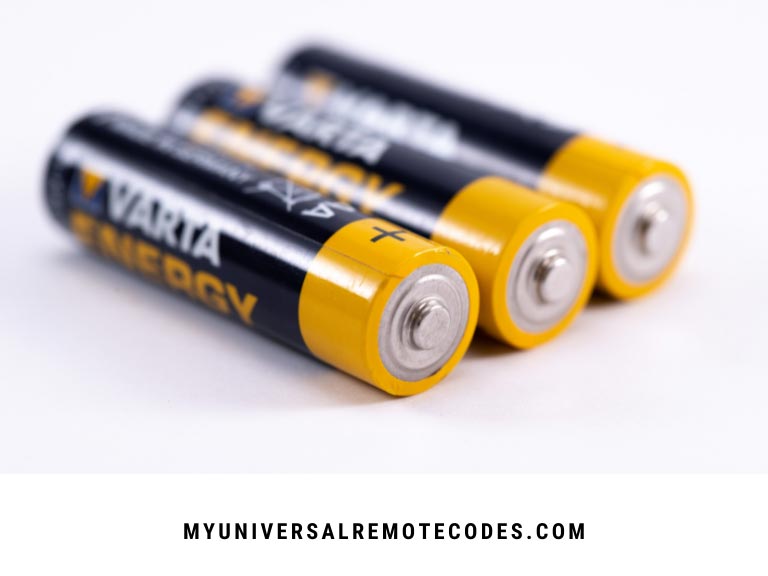 On this blog, everything I write is inspired by my readers' demands. To receive my most popular internet, television, and smart home solutions straight to your inbox, sign up now.
This scenario is most commonly caused by the battery. Due to the absence of a battery status notification, your first step should be to replace your batteries and try again. Make sure the batteries are properly installed as well.
Run a power cycle on the entire setup
Power cycling is yet another option for fixing malfunctioning electronics that's simple and effective. To remedy this situation, all of the devices connected to your Spectrum remote should be powered off. 
When you shut down your devices, make sure they are unplugged from their power source and turned off. Make sure all power buttons are properly disconnected by pressing and holding all necessary buttons. 
As Take the batteries out of the Spectrum remote. Let them sit for a few minutes. Try operating your remote again after you have turned on each device for a sufficient duration of time. 
You may also love to read: Cox Remote Not Working
Enable TV Control
The remote may not have been connected to the television at all, which is also frustrating. There may have been a problem with your Spectrum remote instead of the TV.
By pressing the Menu button on your Spectrum remote control, you can access the Settings and Support section. Pick Remote Control Option and select Remote Control to TV from the available options.
You only have to press OK once your TV has been selected. This should immediately connect your TV. 
Switch from cable to TV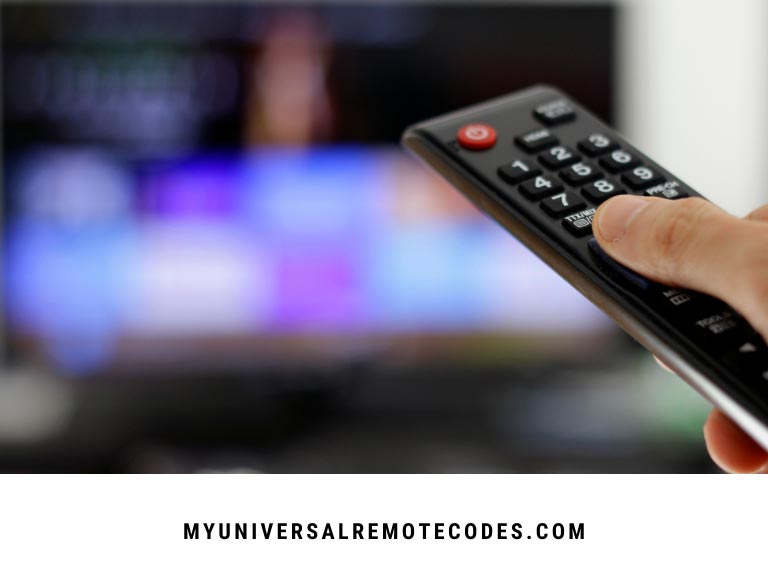 At times, the controls seem to be automatically set to the cable instead of the TV, which can make sense if the TV is turned off.
To The process is launched by pressing and holding both the CBL and OK/SEL buttons. It illuminates once you release it. 
Push volume down once for the next step. When the illuminated CBL button starts flashing, click on the TV button, which completes the process.
So, operations like changing channels or volume will remain restricted to the TV's controls while operations such as changing volume will not be possible via the cable.
You may also love to read: How to Sync Roku Remote Without Pairing Button
Get Rid of Any Stuck Remote Buttons
As This step is simple and effective; it was helpful to me. You may want to start pressing the buttons on your remote control if you have one.
There are always opportunities for dust or other debris to get under the buttons, preventing the buttons from transmitting signals.
All stuck buttons will be released once you free all of them. You will then be able to use the Spectrum remote normally again.
Make sure the signal is not obstructed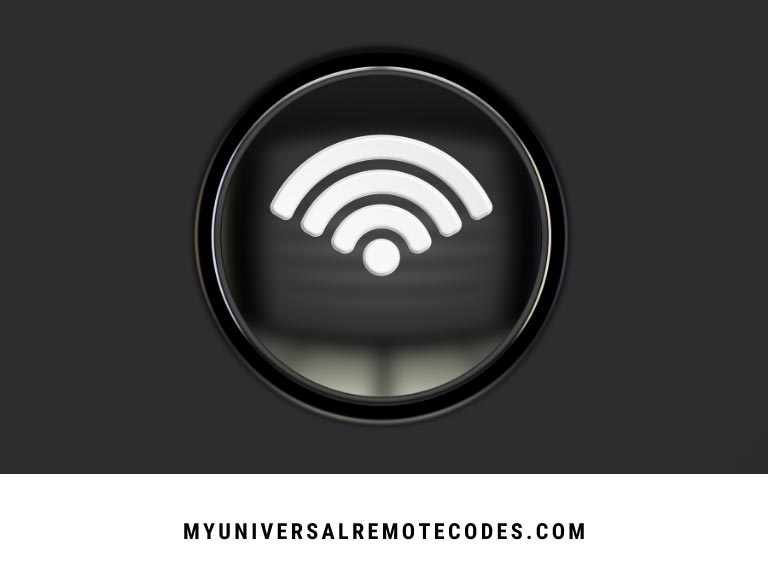 If It might be difficult to connect your Spectrum remote if you have several items on display or if there is a lot of furniture between your TV and where you watch it all the time.
It is mainly because certain items placed between your TV and the remote have been blocking the infrared rays. You should ensure that your Spectrum remote can reach your TV without being hindered.
You may also love to read: Insignia TV Remote Not Working?
It is necessary to calibrate the RF to IR converter
Set-top boxes have an RF converter that converts radio frequency to IR (Infrared). This must first be removed manually.
Place your Spectrum remote control's FIND on the converter and hold it while slowly putting it back into the set-top box. Once you release the FIND button, everything should return to normal. 
Press any random button on the remote after holding it further away from the TV. Everything should work fine if it does. It would be better if you attempted it again and saw if it worked. 
Performing a factory reset of the remote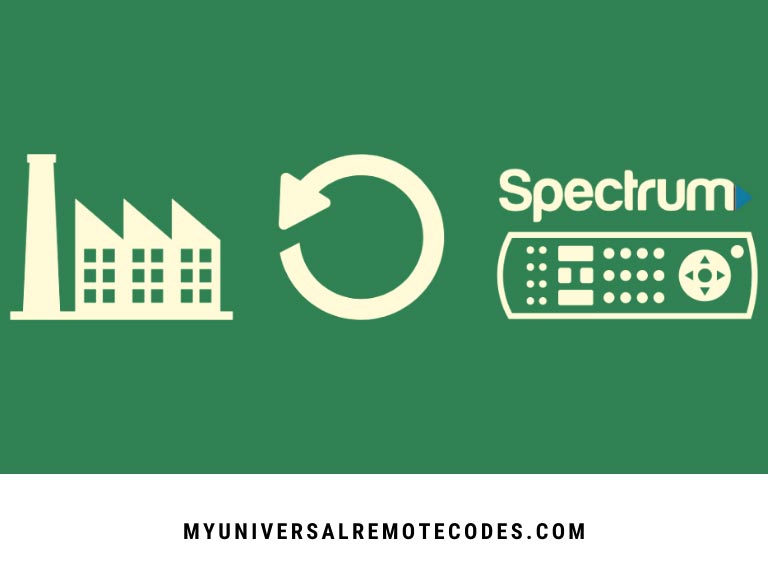 Spectrum remotes can be programmed incorrectly at any time with this option.
 The Spectrum Remote does not change channels can also be fixed with this program.
It While pressing the OK button, you need to hold down the TV button on the remote control for a few seconds. When you release these buttons, the TV will automatically turn off. Finally, the TV button will illuminate. In addition to the TV, DVD, and AUX buttons, all of the buttons will flash.
The screen will now turn black and turn off after you hold the Delete button for up to three seconds. You will then be taken back to the factory settings.
RF to IR converters need to be recalibrated after this step, too, for optimal performance.
You may also love to read: How To Connect TV To WiFi Without Remote
Contact Support if your Spectrum Remote is Not Working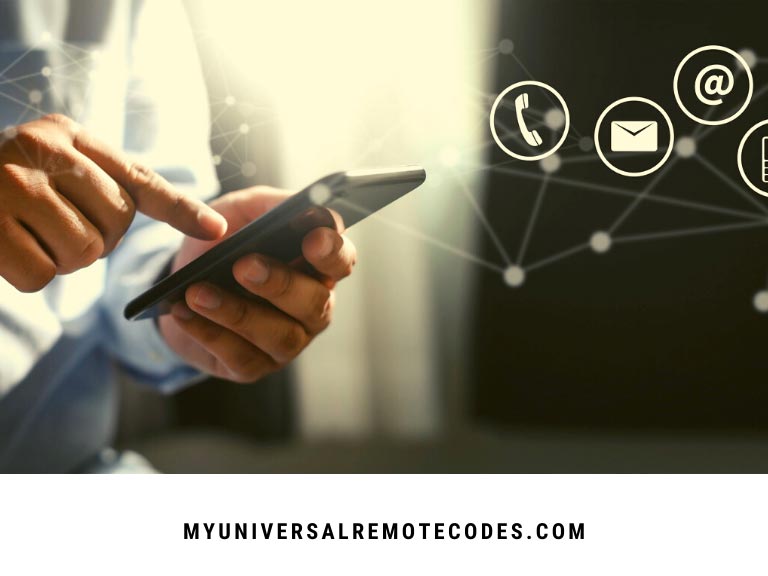 If you haven't been able to resolve the issue with any of the steps above, then it might be time to contact Spectrum. Customer service at Spectrum is excellent. 
Chatting with the operators is also possible, or if you need it right away, you can call. As this type of problem occurs frequently, they may already have pre-prepared solutions.
Replace Remote
The remote might actually be the problem, if worst comes to worst. Maybe you need a new one. There are two options available. 
If your remote needs to be swapped, you can do it in any Spectrum store. Spectrum can mail you a new remote within five days if you call within that timeframe. Any problem with a remote caused by anything other than normal wear and tear will be charged a nominal fee by Spectrum.
You may also love to read: LG remote not working [Complete Guide]
Restore Spectrum Remote functionality: Fix Spectrum Remote Not Working
Consider that setting up the remote from scratch may be necessary if opting for a factory reset. Writing down or memorizing your usernames and passwords for each account will be helpful after the process.
If you are having trouble receiving signals, try moving your receiver at a different level or angle. Reinstalling Spectrum might also resolve the issue of Spectrum Remote Not Working.
In You may also be able to get one at no cost if there isn't a Spectrum store near you.
If In order to avoid cancellation fees, return your Spectrum Equipment if you prefer to try out other options.
You may also love to read: Samsung TV Volume Not Working Or Stuck
Frequently Asked Questions
How can I sync my Spectrum remote with my receiver?
The Spectrum Menu button has an option for Support under Settings and Support. Under Support, select Remote Control, then select New RF Pair.
Where is the reset button on the Spectrum cable box?
You will find a small round button named Reset either on the front or back of your cable box.
How can Spectrum cable problems be reported?
Spectrum Customer Service number can be reached at 1-833-780-1880 if you encounter problems with your cable.
Does the Spectrum app not let me watch all my channels?
When you are away from home, you will only be able to access your home network and access some channels. Ensure that the My Spectrum app has permission to access your location to get all channels.