The original remote may not be available for you to vizio tv hard reset if it is acting up. Unfortunately, the method about how to reset your Vizio TV without remote control is not as simple as it may sound.
You may also love to read: Vizio TV Not Connecting to WiFi
How to Reset Vizio TV without Remote
To reset a Vizio TV that lacks a remote control, turn it on and simultaneously push the input and volume down buttons for 15 seconds. After the TV has reset, press INPUT for 10 seconds.  It will then reset and restart. 
You might not always be able to reset your TV when you use the volume down and input button. Getting it right may require a few repetitions.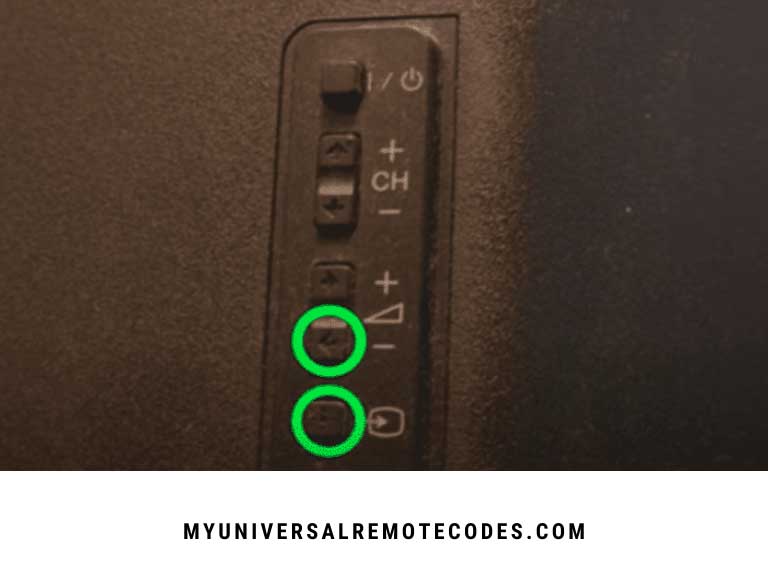 As soon as you see the message "Memory is being cleared" on the TV, you've got it right. In a few moments, the TV setup wizard will begin, and the display will reset. 
It shouldn't take more than a few minutes for you to reset your entire device to factory defaults. You will usually be able to resolve the issue this way.  
vizio tv troubleshooting without navigation buttons or remote controls will be difficult to setup (although a USB keyboard can be used as a workaround). That's why buying a replacement remote is still a good idea. 
You may also love to read: How to Update and Install Apps On A Vizio TV?
Volume and input buttons are not present on the Vizio TV
You might notice there are no physical buttons on your Vizio TV, aside from the power button. Your TV cannot be reset with the above method if it does not have volume buttons or input buttons. 
There are still a couple of options available to you.
Make use of the SmartCast app
The Vizio Smart Cast Mobile app lets you control certain Vizio TV models using your phone.
You can download the app from Google Play and AppStore. Aside from casting media to the TV, the app lets you launch apps, browse channels, and launch apps. 
You can use the app if you misplace your remote or it isn't working. It's important to remember that not all Vizio TV models are compatible with the app. You should nevertheless give it a try. Whenever you don't have a replacement remote, this is a convenient alternative. 
You may also love to read: How to Troubleshoot Vizio TV Remote Not Working
See if your Vizio TV appears in the nearby devices list after downloading and registering the app.
The TV will display a number code if it does. When you enter the code into the app, your phone should be able to use it. 
Replace your remote control 
You will have to buy a replacement remote if the SmartCast app doesn't work on your TV and there is no volume or input button on it.
You don't have to program a universal remote unless you already have one lying around the house. You'll need to use the appropriate codes to program the Vizio TV with it.
It may be possible to purchase one directly from Vizio, but you'll probably find one at other online marketplaces that matches the model of your Vizio TV.
You can use the remote to navigate the setting menus and find the factory reset option as soon as it is connected. We will explain where it is below.
How to Factory Reset Vizio TV From the Menu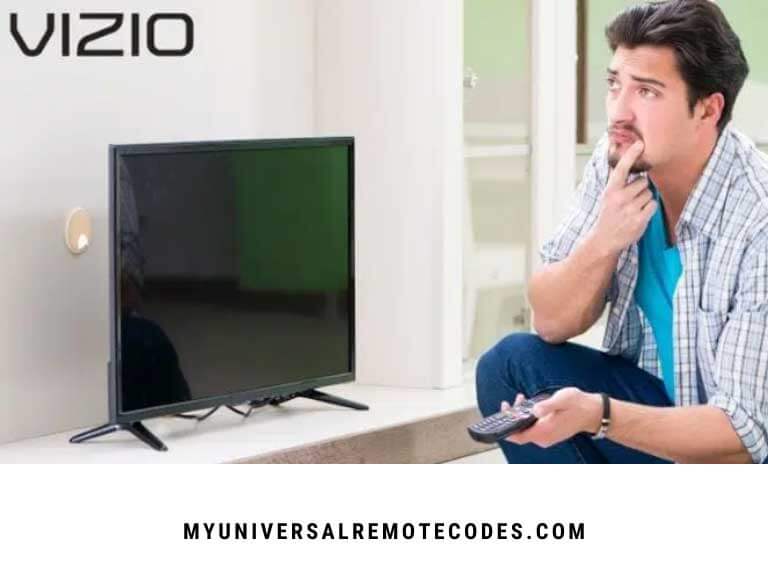 Vizio televisions can be restored to their original factory settings.
Click the SETTINGS button after turning on the TV.
You should find an option called "SYSTEM" in the menu.
Then click "Reset and Admin" and then "Reset TV to Factory Defaults". Before resetting the Vizio TV, it will sometimes ask for a code. By default, it will ask for four zeros, 0000.
You may also love to read: Vizio TV Universal Remote codes and Setup Tips
How to Soft Reset a Vizio TV
It's possible to perform a soft reset on a Vizio TV without deleting all your data without a factory reset similar to the steps above. 
Power-cycling a TV is also known as a soft reset. It only takes a minute to use Vizio TV soft resetting to get rid of bugs, incomprehensible menus, or blank screens. 
What's great about it is that any of your settings will not be deleted, so you won't have to re-enter them.
If your remote is unresponsive, try a soft reset or a power cycle. For example, a power cycle might resolve the problem if your Vizio remote isn't connecting to the TV. 
If you want to soft reset your Vizio TV, hold down its physical power button for 60 seconds. Take the power adapter out of the wall socket.
The power cord attached to the rear of your TV should also be removed completely and left unplugged from both the TV and the wall outlet. 
You will see the Vizio TV logo when you turn the TV on, but it may take a minute to boot up. 
You may also love to read: Ge Universal Remote Codes For Vizio TV
Factory Reset vs. Soft Reset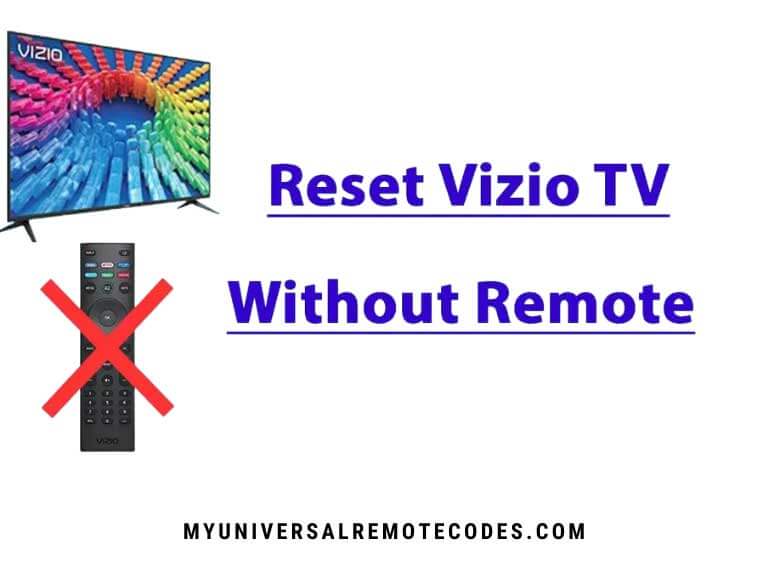 Simply power-cycling the TV and forcing it to restart is a soft reset. It will drain any power buildup from the TV.
Your saved settings are not deleted during a soft reset. By performing a soft reset or power cycle, all your system apps and services are restarted while all your data is preserved. 
Factory resetting a TV has the opposite effect. The factory reset does more than just reset the system apps. It also wipes the memory, deletes all your apps, and resets all your data.
Resetting the factory settings is a last resort, as it wipes your computer's data and forces you to start over. 
You may also love to read: How to program a Dish Remote to a Vizio TV
Conclusion 
It is very easy to reset a Vizio TV without a remote. You can also try performing a power cycle to address the issue, but if you continue to have problems, you should consider performing a factory reset.
A Vizio TV can be factory reset without a remote by pressing the input button and volume down together until a message appears.  

By unplugging the TV for 60 seconds, you can soft reset it. 

Smartphone apps are an alternative to remotes for Vizio SmartCast systems.

It may be necessary to purchase a universal remote or to replace the existing one.
The TV may have a hardware problem that is difficult to fix on your own if factory resetting it does not solve the issue. 
We'd be happy to hear from you if these solutions helped you with How to Reset Vizio TV Without Remote problems.