There have been a number of inquiries regarding Hulu error 97 and how to fix it. This article aims to inform you on how it can be resolved. The error 97 usually appears when you attempt to log in. If you receive this message, Hulu is currently unavailable, and you will need to retry after a few minutes. If hulu down, then read below are some tips for troubleshooting.
You may also love to read: Hulu keeps Crashing or Shutting Down
Hulu Error 97: How to fix it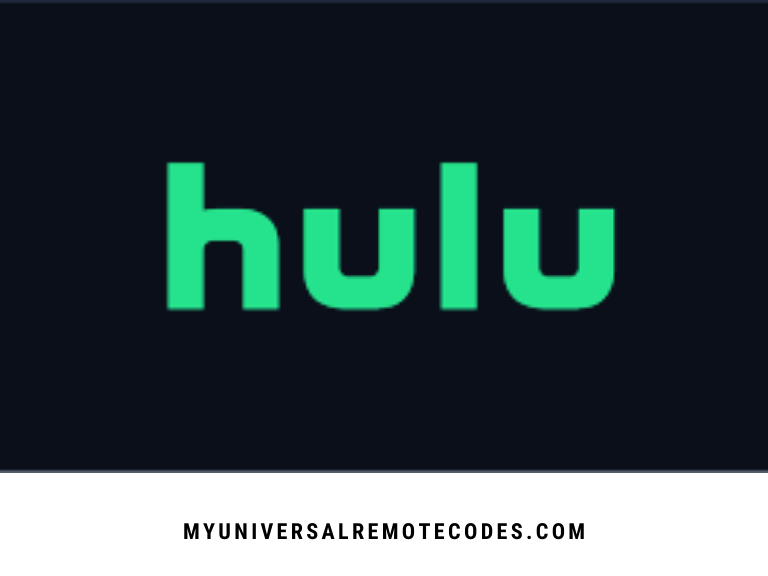 Method 1: Execute a Power Cycle
Shut down your device first.

You need to remove the battery, music device, peripherals, router/modem, cable, and power cable.

Allow 20-40 seconds for your patience to be rewarded

Connect your device's power cable again and turn it on, or your laptop if you are using one.

Your machine will now be connected to the router/modem, peripherals, and media devices. Afterwards, check if you have resolved the Hulu error 97.
You may also love to read: Ring Doorbell Not Charging: How To Fix?
Method 2: Force Stop Hulu App
For tablet devices:
Select "More >>> Applications"

To access Hulu, navigate to "Installed Applications"

Finally, press "Force Stop"
For Android Devices:
Open the "Settings" app on your device.

Click "Applications >>> Hulu"

Click "Force Stop"
For Xbox One:
Press the start button.

Press the "Menu" button on your game controller > "Quit"
You may also love to read: How To Connect Roku to Multiple TVs?
Method 3: Clear Cache and Cookies.
For Apple TV:
Clear the cache data by uninstalling and reinstalling the app.
For Xbox One:
Start with the "Menu"

Go to "My Games > Apps"

Directly on your controller, select "Hulu" and "Menu"

Select the "Manage Apps" tab and click "Clear Saved Data"
For iOS/Android/Windows:
The "Settings" menu's Privacy/Storage section contains information about cached data.
Method 4: Ensure your device and Hulu app are updated
Your device may be experiencing hulu error 97 due to an outdated app or operating system. Thus, it's important to always make sure you are up to date with any available updates. Navigate to "System Settings" in your operating system and perform the necessary updates. If the problem still persists, go back and check.
You may also love to read: Samsung TV Volume Not Working Or Stuck
Method 5: Deactivate any VPN connection.
Hulu error 97 can occur when the server and ISP are incompatible. Remember to turn off your VPN connection if you are using it as an extra security layer or for privacy. As soon as you have corrected the error, you can check to see if it has been eliminated.
Method 6: Test your Internet Speed
Another way to fix Hulu error 97 is to test the internet speed of your device. By doing so, you can see if your internet speed is within the recommended range.
 Moreover, you can also test your internet speed using a third-party app. The recommended internet speed for streaming Hulu is listed below for those who do not know;
The minimum speed for SD is 1.5 MBPS.

You need 3 MBPS to achieve higher quality, especially 720p.

A 1080p video requires 6 MBPS.

You need 13 MBPS for 4K Ultra High Definition.
So, if you want to use the Hulu App, make sure you have a reliable connection.
You may also love to read: How to Connect Sonos to TV Wirelessly
Method 7: Reinstall Hulu App
For Android:
Click on "Settings >>> Applications >>> Manage Applications >>> All >>> Hulu."

Choose "Uninstall"

Click "Play Store" to open it. Search for the "Hulu" app there. Make sure it's reinstalled properly.
For iPad/iPhone:
Hulu App can be accessed by clicking and holding. To uninstall an app, tap on the 'X' icon.

Then reinstall the Hulu app by restarting your streaming device
For Windows:
You can find this under "Settings >>> Apps >>> Apps and Features."

Find the "Hulu" app

To uninstall it, select it and tap "Uninstall"

After that, go to the "Microsoft Store" and search for "Hulu"

From the search results, select "Hulu App" and click "Go". It will install the application.
You may also love to read: How to Get Firefox For Roku?
For Xbox One device:
Using the Hulu app, log out first.

The next step is to highlight the tile for Hulu.

Then click the "Menu" on the controller of your Xbox and select "Manage Apps" and then select "Internal" and then "Uninstall".

To reinstall Hulu, select the "Hulu" app.
In Conclusion
According to the article, Hulu is experiencing Hulu Error 97 problems with login. Hulu is actually to blame for this bug. Please follow the suggestions outlined in the write-up carefully to fix the problem. They are working diligently to resolve the reoccurrence of the issue on their end.
You may also love to read: How to Fix Chromebook Recovery Utility Not Working Issues?
Frequently asked questions
Hulu has stopped working for me. Why is this happening?
It is possible that the error 97 is from Hulu's end in some cases. Therefore, it will automatically be fixed. We hope that the details in this article regarding error 97 will assist you in resolving the issue.
Is it possible to fix the Hulu connection error?
Connect your phone or Wi-Fi internet connection, depending on the device you are using, and take a minute to reconnect it after disconnecting it. Update the Hulu app after you reset your Wi-Fi modem.
What does Hulu Error 5003 mean?
The Hulu app must first be deleted, then reinstalled.

After the installation has been completed, restart your device.

The last step is to restart your modem or router.

Verify that the error has disappeared.
How do I resolve error 94 on Hulu?
Deactivate the device before reactivating it in order to resolve hulu error 97. That way you'll be able to resolve the loading error on Hulu. Following this fix, the app will start functioning normally again.