You can download a printable PDF of the giant Logitech Harmony 650 Remote Hub Comparison and Compatibility Chart, which I just updated for 2022. Moreover, the Logitech Harmony compatible universal remotes are excellent. The detailed guide on Logitech Harmony 650 comparison and compatibility chart for universal remotes is mentioned below.
Also included is a summary of all Harmony remotes [650, 655, 700] and a comparison and compatibility table showing all Harmony Hub remote prices at a glance.
Harmony Hub – The Ultimate Comparison and Compatibility
What makes this Harmony Hub Comparison and Compatibility the 'ultimate'?
Download the three-page PDF chart here.
The next step is to provide a quick comparison, compatibility and pricing table so you can get an idea of the latest Logitech Harmony 650 Hub remote prices at Amazon in less than a minute.
Lastly, let me list compatibility and comparison chart of ALL Harmony remotes that are currently in use: Elite/Pro, Companion, Hub, Express, Smart Control, Ultimate, 950, 880, 700/665/650, and 350.
In my new PDF chart or this post, you can find a review, comparison and discussion of all Harmony remotes available today.
This is the best Harmony remotes comparison guide you can find on the Internet. Let me know how I did after reading this guide.
Harmony Elite is the best Harmony remote for controlling home entertainment devices and smart devices. A review of the Harmony Elite: 10 Reasons It Rocks.
Why do Logitech Harmony Hub Comparison and Compatibility Charts exist?
I have noticed two things since I started this site more than a couple of years ago.
It dominates the universal remote-control market. There are some new players on the market (such as Caavo Control Center), but Logitech remains the leader.
Additionally, there is a lot of misinformation about the company's remote controls. This applies to both potential buyers and reviewers.
Some remotes' basic specifications are wrong, such as IR vs hub, battery type, battery capacity, supported devices, etc.
That is not acceptable.
Here is the all-new Logitech Harmony Hub Comparison and Compatibility Chart for 2022. The chart includes:
Box contents
Features of the Universal Remote
Guide to Compatibility
In case you're looking for a list of Logitech's support for a particular product you own, this is not it. Alternatively, you can check the Logitech Harmony Hub device compatibility database.
Download the Harmony Hub Comparison and Compatibility Chart in PDF format
At the link below, you can download a pdf of the entire 2022 Logitech Harmony Hub Comparison and Compatibility Chart.
The PDF is three pages long.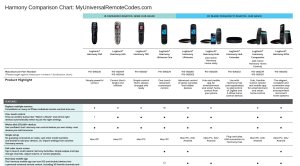 Pricing and Compatibility Table for Logitech Harmony Hub
An additional Logitech Harmony Hub 650 comparison and compatibility chart that shows the price and type of remote at a glance. Based on Amazon's API, this information should update nightly, but is current as of the date at the bottom of the chart.
| | | | | | | |
| --- | --- | --- | --- | --- | --- | --- |
| Image | | | | | | |
| Title | | | | | | |
| Type | | | | | | |
| Prime Eligible? | – | – | – | – | – | – |
| Price | | | | | | |
Harmony Hub Compatibility?
So Far, there are no answers…
I have created the Logitech Harmony Hub 650 Comparison and Compatibility Chart so that you can find answers to questions like these.
Does each remote come with a charging station, a hub, IR blasters, etc.?
Which remotes support Alexa?
Harmony Elite, Ultimate, Companion, Hub, Smart Control, 350, 660, 655 and 950 vary in some ways.
Hub-based remotes and IR remotes, what's the difference?
Can I use a particular remote to control a specific device (soundbar, streaming media, game console)?
What remotes are compatible with smart home technology such as lights, thermostats, etc.?
You must search carefully. The results are astonishing!
The Harmony Remote: Everything you need to know
Here I will give a brief overview of each Harmony product, as well as links to Amazon and reviews of the full product. A few Logitech video ads and popular video reviews will be embedded as well.
Harmony Elite/Pro 2400 by Logitech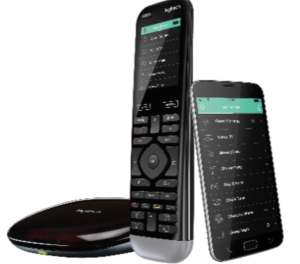 Logitech Harmony Elite is the flagship product of the Harmony line. With its best touchscreen, swipe, and tap capabilities, Harmony offers comprehensive control over entertainment and smart devices. Indeed, multiple devices can be coordinated using one-touch activities. Moreover, with "Watch a Movie," you can turn on your TV, soundbar, dim the lights, set your blinds to a specific color, and more. Included with the Elite is Harmony's remote and app. You will never have to replace this remote for years to come
Here is an unbiased review in this video:
Among its features are the following:
A full-color LCD touch screen.
Harmony Hub 650 Compatibility with up to 15 devices.
Touchpad and swipe controls.
Touchscreen with tactile feedback.
LED backlit buttons.
Customizable buttons.
In addition to the Elite, the Harmony Pro and Harmony 2400 come with more hardware and professional installation services. Moreover, read about them here.
The Ultimate Harmony One

Harmony Ultimate offers many of the same features as Harmony Elite, but at a lower price. Its design is a bit different, however. Additionally, in our comparison and compatibility of the Harmony Hub, Elite and the Ultimate, we covered these aspects as well. Moreover, click here to read the review.
We thank Griffomedia for providing the Ultimate video review.
However, it is still available on Amazon despite being discontinued by Logitech. Indeed, Logitech will continue to support the remote.
The Harmony Companion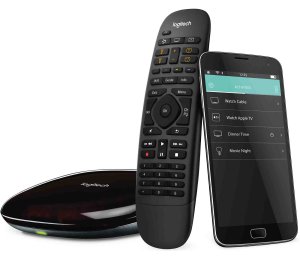 Companion offers many of the same features as Elite and Ultimate at a lower price point.
There is no LCD touchscreen on the Companion, which is the main difference. Moreover, the Elite's home control buttons can only be used for certain functions. Indeed, using the Harmony app and Alexa for voice control is still possible. However, you can use Alexa to turn on the TV or start watching a movie, for example.
Tech Beam deserves credit for the thorough video review:
Here
is a detailed review of Harmony Companion.
Smart Control by Harmony

Harmony Smart Control is nearly identical to its companion in terms of functionality. In addition, Alexa can control up to 8 devices. The main difference is its design. Some customers prefer its smaller, lighter remote.
Logitech's Smart Control advertisement can be viewed here:
However, customers complain about the small buttons. However, Harmony Companion and Smart Control can be compared here.
Harmony Hub Compatibility by Logitech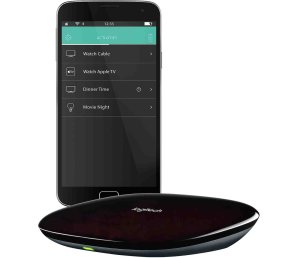 Using Alexa and your smartphone, you can control multiple devices with the Logitech Harmony Hub. In addition, the video review was provided by LifeHackster. I've had a few Buffalo chicken nights myself.
In addition to the Hub, you can use a harmony remote like the 950 if you want a physical remote. Moreover, here's a review that outlines the differences between the Hub and the Elite.
IR Harmony 950 Advanced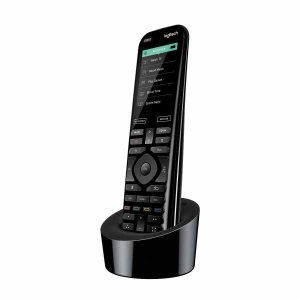 You may want to consider the 950 if you only require control over your entertainment center devices. Moreover, that is what the Elite is without the Hub. Smart home devices such as smart lights, smart locks, smart blinds, etc. can be controlled via the Hub. In addition, you can also control devices hidden behind closed cabinets with the Hub. However, Alexa also communicates with the remote via the Hub. If none of these features matter to you, then opt for the 950. A Hub can be added later.
Harmony 880

Logitech discontinued the Harmony 880, a great touchscreen universal remote that has no frills. In addition, this is a great deal if you want to consolidate multiple remotes and Alexa is not a priority. If you buy this remote, Logitech will also continue to support it in a limited capacity.
Harmony 700/665/650 by Logitech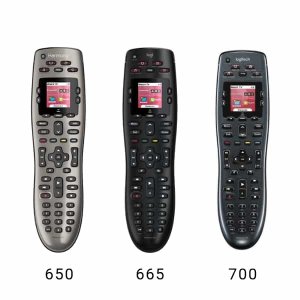 This is a good choice if you wish to consolidate multiple remotes (up to eight) into one. Alexa, Google Home, and Siri are not integrated, and there is no smartphone app (no integration). However, the Hub is also not required. However, with an infrared remote, you can show icons and commands on a small LCD screen without a touchscreen. Additionally, it doesn't come with a docking station/charging station, but you can get rechargeable batteries from third parties. I appreciate Erin Lawrence's video review of the Harmony 665:
In addition, it's a great option for a secondary room setup such as a den or bedroom where there aren't many devices to control.
Harmony 350 by Logitech

Like the 650, the 350 consolidates up to eight remotes on a budget.  Recently, the 650's price has dropped substantially, making it a better buy than the 350. Indeed, you get a better overall remote and the LCD screen for around $10 more. However, in the case of a tight budget and a preference for black over gray on the 650, this may be worth considering.
How has this year been different?
The Harmony Express, Harmony's Alexa-only remote, was sunsetted this year. However, Harmony no longer markets and sells it. Existing Express customers, however, can upgrade to Elite free of charge.  Moreover, you also get basic voice control with Alexa and Google Assistant.
Another recent addition is the 2400 premium option.  Indeed, there is probably no point in most people buying this remote, but if you have a complex home theater setup, it gives you the white glove experience from a certified installer.
Harmony Hub vs IR Remote
Logitech Hubs and IR-based remotes are often compared to each other. Indeed, we have included this section in the 2022 guide.
Infrared and hub-based Harmony remotes are available from Logitech.
Hub Remotes
Using a Harmony Hub, you can control your devices via Wi-Fi or Bluetooth. Moreover, Harmony Hub-based remote controls can control smart home devices (for example, smart lights, thermostats, blinds, other hubs, etc.) as well as entertainment systems. Moreover, Alexa and Google Home are also compatible with Harmony Hub products.
IR Remotes
You can use IR remotes to control IR-based devices without a Harmony Hub. Indeed, Alexa and Google Home do not support Wi-Fi smart home devices. Your entertainment center can be controlled by an IR-based remote control. Moreover, controlling devices behind closed cabinets or in other rooms typically requires line of sight.
You can turn your iOS or Android smartphone into a powerful universal remote with a standalone Harmony Hub. Moreover, find out more about the Harmony Hub here.
Types of Harmony products from Logitech
Listed below is a breakdown of all Harmony remotes by type of IR or Hub. However, a search field lets you narrow the results. Moreover, "Hub" can be entered if you would just like to see remotes for the Hub.
| | | |
| --- | --- | --- |
| Harmony Remote Brand | Type |   |
| Companion | Hub |   |
| Home Hub | Hub [Now Harmony Hub] |   |
| Ultimate Home | [Replaced by Elite] Discontinued |   |
| Hub | Hub |   |
| Ultimate One | [Replaced by Elite] Discontinued  |   |
| Touch | IR Discontinued |   |
| Ultimate Hub | Hub Discontinued [replaced by Elite] |   |
| Home Control | Hub |   |
| One | IR Discontinued |   |
| Ultimate | Hub Discontinued [replaced by Elite] |   |
| 950 | IR |   |
| 600/650/665/700 | IR [600 and 700 Discontinued] |   |
| 200/300/350 | IR [200 and 300 Discontinued] |   |
| Elite | Hub |   |
The Logitech website has a detailed comparison and compatibility of Harmony Hub vs. IR remotes if you're interested.

 
There is also a full review available
Almost all Logitech products can be found in our blog, as noted above.
Logitech Harmony Hub Comparison and Compatibility Chart
Hopefully you found our comparison and compatibility chart and review of the Logitech Harmony Hub useful. If so, please share it on Facebook or Twitter.
If you're active on Pinterest, you can pin this image there. Many thanks!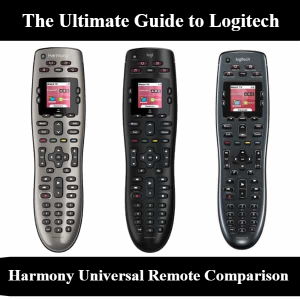 Are you planning to purchase a universal remote? However, does it control your entertainment system as well as your smart home devices?
Do you already own a remote like this?
If you have any comments, feel free to leave them below. Indeed, I look forward to hearing from you.
Check out the following links for more information
Check out some of the other posts I wrote if you liked my Logitech Harmony Hub Comparison and Compatibility Chart: