When I tested different universal remotes for my TCL TV earlier this year, I experienced almost three TCL TV Black Screens randomly.
It became obvious later that this would be an issue since I review many products on my TCL TV.
After speaking to TCL support, researching online, and trying a bunch of fixes, I came up with nothing.
I For this guide, I documented in detail what I found and what I did to fix your black TCL TV.
You may also love to read: PS5 Black Screen After PS Logo
The TCL TV Black Screen can be fixed by restarting the TV. In the event that the problem persists, try replacing your HDMI cables.
You can also find details on how to reset your TCL TV in this article.
Possible causes of TCL TV black screens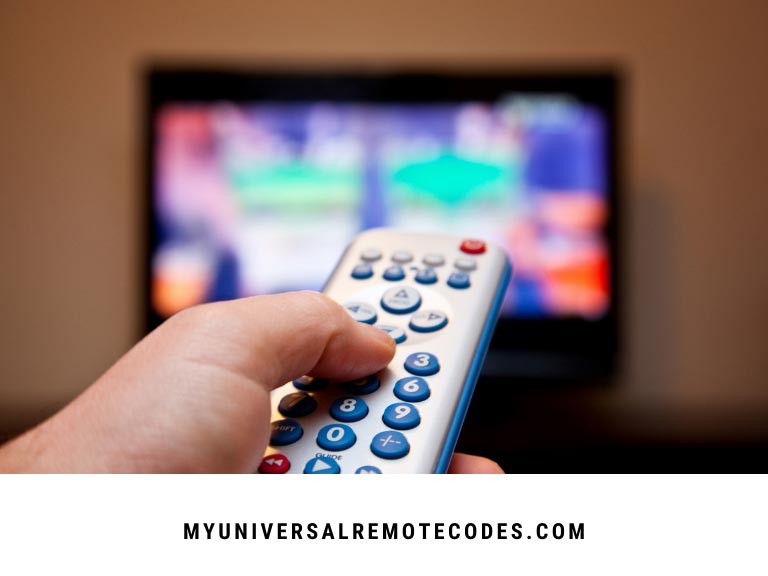 In tcl tv troubleshooting guide, it is vital to identify what the underlying problem is that is causing a black screen of death.
If This indicates that the HDMI cable you are using to display an image on the TV may be malfunctioning.
The backlight of the TV may be failing as another cause. The backlight of most TVs is responsible for lighting the image, and if it fails, a black screen can result.
Alternatively, there may be a software bug with your TV or device.
Please don't worry, I'm going to make fixing any problem with your TV as easy as possible with this guide.
You may also love to read: Samsung TV Black Screen of Death
Restart the TV and remote
The first step of any troubleshooting TCL TV Black Screen is to restart the machine. In this case, a power cycle will be performed.
 This is accomplished by disconnecting and reconnecting the power supply, turning the device off and on for up to a minute, and then plugging it back in.
 If your TV became black due to a set-up change or automatic change you made that you weren't aware of, performing a power cycle may help.
How to power cycle your TCL TV:
Turn off the TV. All status lights on the TV should be off.

Once you unplug the TV, wait 1-2 minutes.

After reconnecting the TV, start it again
To power cycle the remote:
The remote's batteries must be removed.

Give it a minute or two.

Reinstall the batteries.
 Try recreating what you were doing when you saw the black screen to see if you have fixed the problem. Keep an eye out for the black screen to reappear when you are using the TV normally.
You may also love to read: Honeywell Thermostat Not Working
Alternate methods for power cycling the TV
When the power cycle method described above fails, there is another way to restart the TV.
It'll be helpful if you have a paperclip or something similar on hand. Next:
Disconnect the TV from the wall and turn it off.

Press the reset button on the side of the TV to reset it. A paperclip is the only thing that can fit inside the hole.

Hold the reset button for at least 30 seconds.

Restart the TV.
Repeat the exact scenario in order to confirm that the problem has been resolved.
Restart the TV with the remote
This method is only applicable to Roku TVs from TCL. Some key combinations on the remote control can be used to restart the TV.
Implementing this combination can be done in a step-by-step manner.
You need to press Home five times

Once you have pressed Up

Double-click Rewind twice

Double-click Fast forward twice
Your TV will begin its restart process once you complete the combination correctly. Restart the TV to see if the problem still exists.
You may also love to read: How To Fix TV With Sound But No Picture?
Cable connections should be checked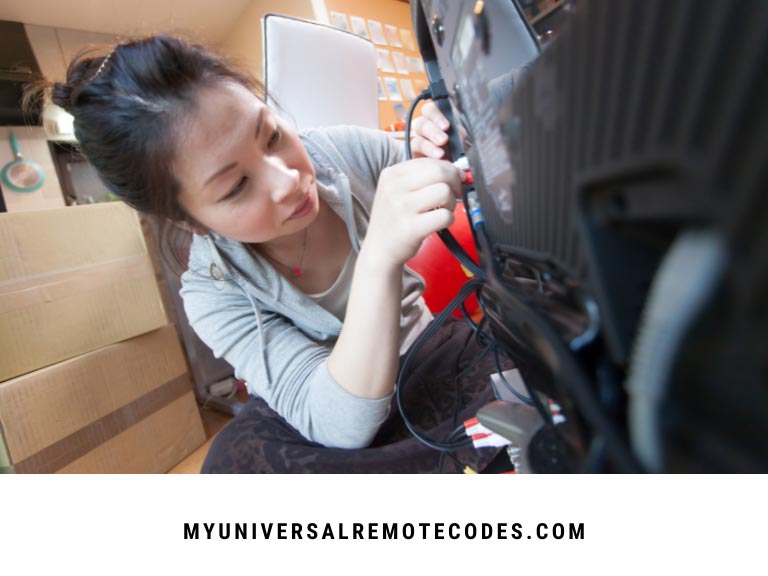 TCL TV Black Screen can result from loose connections or damaged cables, as I mentioned before. Make sure all connections on the TV are intact by looking at the back. 
 Getting a replacement HDMI cable is a good idea since yours is getting old.
Although the HDMI cable that came with the TV may work, you might want to replace it with one from a trusted brand like Belkin.
You should purchase the Belkin Ultra HD HDMI cable.
You can rest assured it is gold plated, so you can use it for a long time. It also runs at great speeds so that display latencies won't occur.
You may also love to read: How to Pair Roku Remote Without Pairing Button
Firmware Update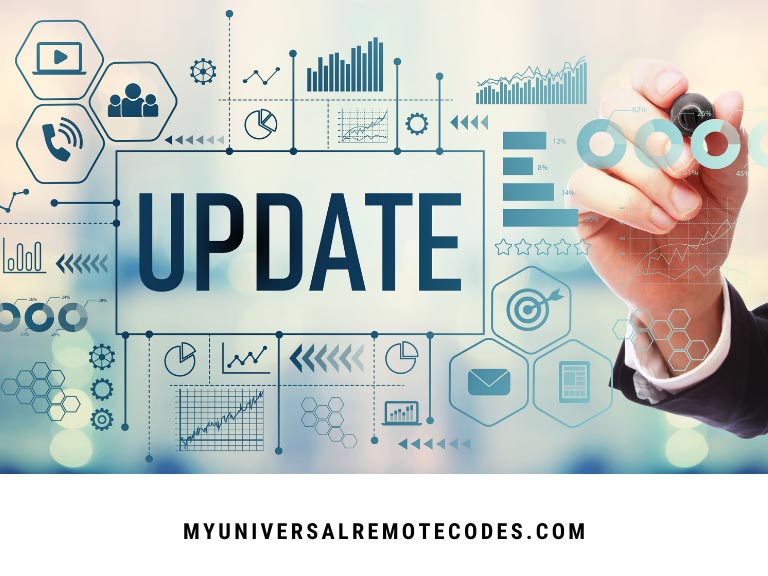 Television software has received frequent updates since Android TVs moved to the ecosystem, and the TCL TV is no exception.
It makes sense to update your TV as well, since updates fix both major and minor issues all the time.
For Android TVs, firmware updates can be checked and installed easily because a software update updates the TV's firmware.
You can update your TCL Android TV by following these steps:
By pressing the Home button on your remote, you can access the Settings menu.

From the Settings menu, select More Settings.

For more information about your device, select Preferences>About.

Update your system by going to System Update

Select Network Update from the menu.

A software update will be checked and, if available, downloaded.

To confirm, click OK after it is finished.
You may also love to read: Hisense TV Reset To The Factory Settings
Adjust Fast Start Option
Online forums indicate that people who experienced black screens resolved them by enabling or disabling the Fast Start feature of the TCL TV.
I will walk you through the process of enabling it if you had disabled it or disabling it otherwise below.
Set up the TCL Roku TV by following these steps:
Press the Home button on the Roku TV remote.

Navigate to Settings > System.

Choose Fast TV Start

Activate or deactivate Fast TV Start as necessary.
TVs from TCL that run Android:
Go to the Settings menu.

Select a power source

As appropriate, change the "Instant power on" setting.
Check to see if the problem has been resolved by restarting the TV.
Reset the TV to factory settings
A A factory reset should only be used as a last resort due to the fact that all settings and logged-in accounts will be wiped.
Furthermore, you'd need to re-connect to your WiFi network after going through the initial setup.
TCL Roku TVs can be reset by performing a factory reset
Choose a setting

At the bottom of the page, click System

Select Factory Reset from the Advanced system settings.

Reset everything to factory settings.

The factory reset can be performed by entering the code on the screen.
By following these steps, you can restore the Android TV's factory defaults:
You can access the home screen by pressing the settings button.

Resetting your device can be done by selecting More Settings > Device Preferences > Reset.

Reset your device to factory settings.

Erase everything by selecting Erase Everything.

Once the PIN has been entered, press OK.
You may also love to read: Why Is AT&T Internet So Slow: How To Fix?
Final Thoughts
The guide of TCL TV Black Screen is about to end. For their price, TCL TVs are excellent. This is a great option for anyone who wants a 4K TV but doesn't want to spend too much on a Sony or LG TV while still getting all the features they need.
Not only the TV can break down sometimes. It's not uncommon for the Roku remote to malfunction, but you can easily fix it. 
The Android TVs and Roku televisions from TCL are excellent choices if you're a first-time smart home entertainment system buyer.
Frequently Asked Questions
Why does the bottom of my TCL TV blink?
As the TV begins its startup process, downloads an update from USB, or powers down into standby mode, the light will blink. It is completely normal and not indicative of any problems.
How does a TCL TV reset?
TVs are reset to their original settings after a reset. Any and all account information will be erased from the TV.
What can you do to fix a black HDMI screen?
Unplug the HDMI cable from the TV and connect it again. Reconnect it after 30 seconds. Reconnect it after 30 seconds.
Overheating on a computer can result in a black screen?
Computers can shut down due to overheating. In this way, the temperatures are regulated so that they are not harmful to the computer.