Definitely one of the best smart TVs with impressive performance, the Hisense Smart TV. Intriguingly, this smart TV comes with a variety of apps that make watching TV more enjoyable.
These recently installed applications are not only a great way of watching local channels on the TV, but they also let you stream content directly from the internet.
These hisense apps are limited in their capabilities because some of them aren't available everywhere. Additionally, there are apps that aren't installed on the TV that you might want to use.
You may also love to read: Hisense TV Problems
What's the best way to add Apps To Hisense Tv? In what ways are Hisense Smart TVs and Android devices similar and different?
The piece you are reading will answer all of these questions. Do not worry if they bother you. In this article, we will explain how to add an app to your Hisense smart TV.
Three Easy Steps to Add Apps To Hisense Tv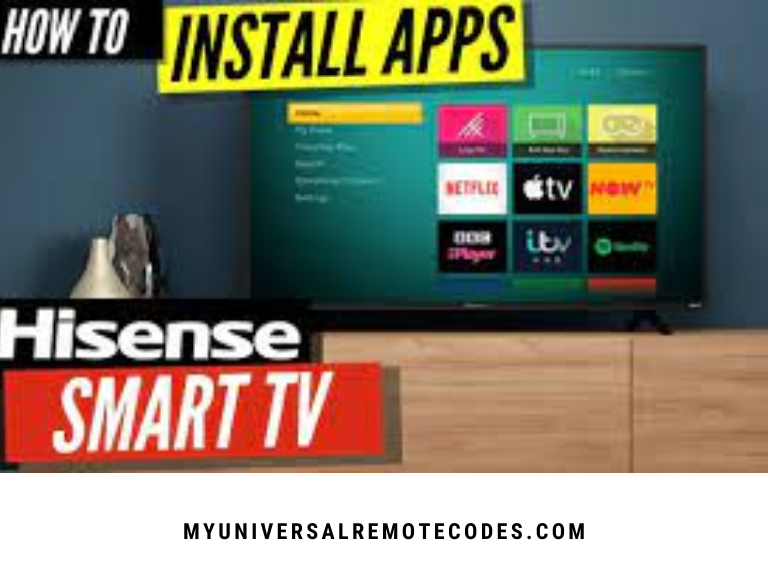 A Hisense Smart TV can be added to with three different methods:
1. Go to the App Store and download the app
Step One
Using your TV remote, locate the home button. The TV will return to the homepage once the home button is clicked.
Step Two
Visit the App Store on your TV. You can search for apps in the store by category. Using the search box in the app store can minimize the stress even more.
Type the app's name into the on-screen keyboard, and hit Enter.
Step Three
To install an app, click on it once you have located it. It starts downloading right away.
Downloading takes between 30 seconds and a minute.
You may also love to read: Hisense TV Remote Not Working
2. Use Screen Mirror App
By using the Screen Mirror method, you can also add Apps To Hisense Tv. Android phones and Hisense smart TVs can both download the app from Google Play.
Using screen Mirror, you can use your Android phone to control your TV.
The best alternative if the app you're looking for is not available in the TV's store is to use this method. It is hard to find entertainment apps in the TV app store, but you can find a few on Google Play for Android devices.
Your mobile device can be used for using the app on your TV with the Screen Mirror.
With this method, you are able to access virtually all your phone apps on your television. Your mobile device can perform various actions such as playing video games.
Mirroring your phone screen on your television screen allows you to expand the viewing area of your mobile device.
You may also love to read: Hisense TV Reset To The Factory Settings
3. Use VEWD App System
Hisense Smart TV can be added to an app store by using the VEWD App System.
There is a downside to this method because you can't directly.download the third-party app to your TV. Once you close the app, you cannot reopen it.
However, while the VEWD App System allows you to use the app online, downloading it from an app store allows you to save it on your TV for constant use.
Once you have completed the process, the app will disappear, and you will need to repeat the same process to use it again.
You may also love to read: Hisense Televizori Iskustva
If you don't want to load too many applications onto your TV's memory, this is the best choice.
Follow these steps to do this:
Step One
Press the App button with the TV remote. You will see the VEWD App Store on the screen. Press the enter key to access it.
Step Two
As in a traditional app store, the app store offers a variety of applications. Browse the store to find the app you're looking for. A quick search will help you find it.
Step Three
The app will open as soon as you click the enter button after you find your desired app. The application can be used directly without being installed in your TV's memory.
After you have finished using the app, you close it so that it will disappear from the screen. You will need to repeat the steps if you want to use the app again.