The Roku account must be created before you can use any Roku device, and the account will be linked closely to your Roku device. However, there may be several circumstances where you may wish to use a different or change Roku account.
Also read: How to Get Firefox For Roku?
Perhaps someone in your home used their Roku account while you want to use your own, or you received your Roku device from someone else who left their Roku account logged in. Do you have the option of change your Roku account? If so, how?
What is the procedure for changing the Roku account?
Roku is difficult to change accounts since the account is tied directly to the device. It involves factory resetting the device to get rid of the existing account.
The Roku device
Roku devices can only be changed to an alternate Roku account by performing a factory reset.
Your Roku account enables you to sign in to a wide range of streaming services, but the account is tied to the Roku device it is associated with.
Also read: TCL Roku TV Black Screen: How to Fix?
Roku device factory reset
As a first step, you will need to do a factory reset on your Roku device. This is what you need to do. Do not worry if your TV type is different from others; the interface is nearly identical across all Roku devices.
Step 1:

You can open the main screen using the Roku remote by turning on the device and pressing "Home".

Step 2:

From the drop-down menu, choose Settings

Step 3:

Choose System by pressing the right arrow button, scrolling and choosing the right arrow button

Step 4:

Select Advanced system settings by pressing the right arrow button once again, scrolling down, and selecting it

Step 4:

Using your remote, press and hold the right arrow button while scrolling and selecting Factory reset

Step 5:

Click the right arrow button, then scroll to Factory reset everything, and choose that option

Step 6:

Your Roku device has now been reset and the old account removed
We now have an all-new Roku device, so let's move on to the next step: connecting your account with the device
Also read: How to Pair Roku Remote Without Pairing Button
Why is it so hard to link a new Roku account to your device?
It's important to link the Roku device to your Roku account before you can use that device, regardless of whether it's a streaming device or a Roku TV
About Roku account
There are a lot of things that are stored in your Roku account, including the devices you own, the channels you install, and your preferences and settings.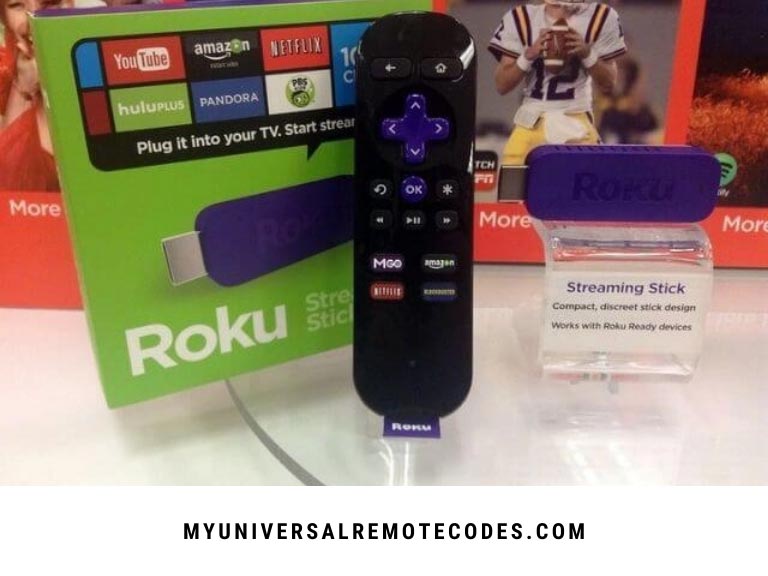 To manage your account and receive important notifications through your account, be sure to use a valid email address when creating a new Roku account. Your Roku account should also be protected by a password that is strong and difficult to crack.

When Roku asks you to link your Roku account, do not worry. It is free to create a Roku account. The Roku device activation fee is also free.
Activating your Roku device
Step 1:

Refer to your Roku device's Quick Start Guide for instructions.
The Setup and Troubleshooting page of the Roku support site can be of assistance if you are having difficulty setting up your Roku device.
Step 2:

The Roku device needs to be connected to the internet by following the instructions displayed on the screen. For your Roku device to work properly, you must have a strong and stable internet connection.

Step 3:

Roku devices can download new software depending on their operating system software. Afterward, it displays a link code, such as "XD12G", write this down on paper

Step 4:

Open your computer or mobile device's web browser and navigate to this URL: Rokucom/link. If you are already on your computer or mobile device, just click the link instead of typing in the web address.

Step 5:

You must type in the code you just noted on the website, then hit submit.
To resolve any errors or problems that may arise while activating your Roku device, refer to this site to see where you may have gone wrong.
Also read: Roku Remote Blinking Green Light
In order to activate your Roku device, you must complete all steps on the website. The Roku device will only function after you have completed the steps on the website.
Step 6:

Follow the instructions on the website to create a Roku account or login to your existing one.

Step 7:

Select a payment method
Roku will ask you for a payment method at the time of creating your account. Purchasing, renting, buying movies and TV shows or adding a Roku channel from the store is the only way to use it when you want to purchase a subscription to your streaming service.
Simply registering and adding a payment method won't charge you anything.
You can pay with major credit cards or PayPal on Roku. You can add a payment method to your Roku account here if you're having trouble.
Step 8:

You can prevent your Roku account from being used for unauthorized purchases by setting up a PIN

Step 9:

The activation process is now complete and your Roku device has been linked to your Roku account. It can now be used as normal.
Also read: Apple Music on Roku
Final thoughts
How to Change Roku account? The only way to change the Roku account associated with your Roku device is by following these steps:
In order to remove the old account, you must first reset the Roku device.

In order to use the Roku device, you need to link your Roku account.
Don't be concerned when adding a payment method to a Roku account. Creating an account is free.