A friend of mine had a TV and internet connection from AT&T because he had been an AT&T fan since they got a phone line. Whenever we discussed the topic of internet speeds, he always told me how good it was, so I was surprised to see him call me for assistance. However, the Broadband light on his AT&T gateway was blinking red, and he could not access the ATT internet.
I went online to find solutions and ended up on AT&T's support pages. Also, I looked at a few AT&T user forums to see how other users fixed this issue. This guide aims to provide you with the information about ATT modem that I found in my research on how to fix your AT&T gateway when its Broadband light goes red.
When the ATT Broadband light on your AT&T modem start blinking red, it means that the modem has lost its internet connection. You can try to fix this by checking your cables for damage or restarting your router. If that doesn't help, you can try resetting your router.
Find out why you have a red light blinking on your AT&T broadband gateway as well as how to upgrade the firmware and reset your ATT modem. However, if your at&t broadband light blinking red that means your internet wont be working.
What Does The Red Blinking Light on Broadband Mean?
The red blinking light on your AT&T Broadband gateway indicates an issue connecting to the internet.
There are a few reasons why the red light start blinking, such as if your AT&T broadband service goes down or your equipment has a problem.
The same can happen if there are software bugs in the router or gateway, but fixing all of these problems is fairly simple, and it takes only a few minutes.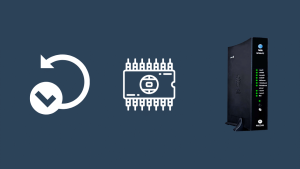 Power Cycle The Gateway or Modem
Restarting your modem and turning off all of its power will power cycle it.
If a bug caused the red light, this could help fix it easily if it was caused by hardware or software issues.
You can power cycle your AT&T gateway or router by following these steps:
Unplug the device from the wall adapter and turn it off.

Plug the device back in after waiting at least 1-2 minutes.

Turn on the device.

Turn on all the lights on the device.
See if the AT&T Broadband light blinking in red again after your gateway or router has finished turning on.
Update Gateway Firmware
When your gateway hasn't been updated in a while, buggy firmware can cause it to stop connecting to the internet.
Try restarting your gateway first since AT&T automatically updates it when it is restarted.
Note the firmware version of your gateway before restarting it.
You can use AT&T's Smart Home Manager for this on a computer or a smartphone.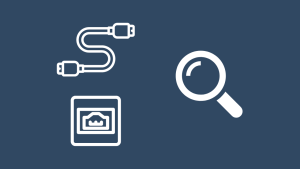 You can check your firmware version by:
Access Smart Home Manager from a PC or smartphone browser.

Choose Home Network Hardware.

Select your Wi-Fi Gateway, then click Device Details.

To find out what firmware version you have, look at the bottom of the page that opens.
You can force a firmware update from the same utility based on your current firmware version.
Here are the steps:
On your device, open a web browser.

Log in to Smart Home Manager.

Select Network.

Find Home Network Hardware by scrolling down.

Select your Wi-Fi gateway, then click Restart.
Confirm the Restart.
Upon restarting the gateway, cross-check the new firmware's version number with the version you had before, and confirm that the modem has been updated.
Check if the red blinking light on the AT&T Broadband has gone away after the update.
Read More About: Universal Remote Codes
Check Your Cables and Ports
It is essential to periodically inspect the cables and the ports of the gateway into which they go.
In the case of the ethernet cables, make sure the tab that holds the connector in place in the port is not broken off.
If you need to replace the cables, I recommend the Dbillionda Cat 8 ethernet cable.
Gold plated connectors are more durable and capable of gigabit speeds.
Read More About: ATT Uverse Remote Codes
Reset Your Gateway or Router
If a firmware update or changing the cables failed to fix the problem, you could try factory resetting the gateway.
All of your custom settings will be wiped when you perform a factory reset, including your static IP address and Wi-Fi network name.
You can, however, reconfigure them after the reset.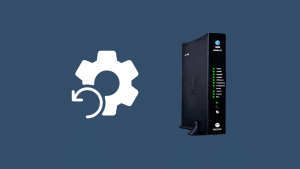 Follow these steps to reset your AT&T gateway or router:
Find the reset button on the device.

Locate the reset button on the device. It should be on the back of one of its sides.

Hold the reset button for about 15 seconds.

Once the device restarts, wait for the lights to come back on.

The reset is complete when the Broadband light turns green.
After this step, if the Broadband light stops red, you have fixed your problem; otherwise, proceed to the next step.
Contact AT&T
You could contact AT&T support if none of these troubleshooting steps worked for you.
Based on their information about your connection and your location, they can offer more personalized troubleshooting steps.
You can have your connection looked at by a technician if needed.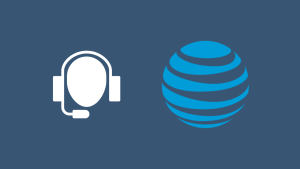 Final Thoughts
As soon as your AT&T gateway is fixed, do not use or disable WPS.
WPS has been proven to be pretty unsafe for use and can be used by malicious agents to steal your information.
After you fix the AT&T red light blinking issue, run a speed test.
You can reposition your gateway if your AT&T connection is slow.
Frequently Asked Questions
What lights should be on my AT&T router?
The power light, Wireless and Broadband lights should be on in your AT&T router to get internet through Wi-Fi.
For wired connections, the ethernet light should also be on.
When should I replace my modem?
You can replace your modem after at least 4 or 5 years to keep your network up to date on the latest tech and work with newer hardware standards.
How to know if AT&T is experiencing an outage?
You can check if AT&T services are down by contacting AT&T customer support or using a third-party website like DownDetector.
You May Also Enjoy Reading: