Verizon Fios TV Universal Remote Codes
When it comes to having the best uninterrupted entertainment experience, having a universal remote control is essential. With a universal remote, you can sync it and use it to control different device at once. So instead of switching between multiple remotes when you want to switch the volume on your TV and DVD player, you can use a universal remote to do so. This post lists out universal remote codes for your Verizon Fios TV. You can use these Verizon Fios TV Universal Remote Codes with any of the following remote controls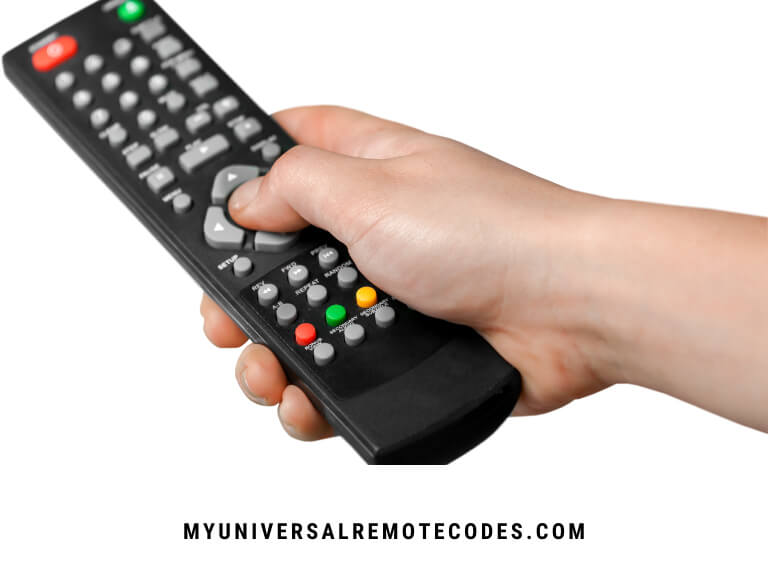 Philips RC 1445301 Remote control
Philips RC 1445302 Remote Control
Motorola DRC800
Scientific-Atlanta AT8550 AllTouch
Admiral TV CODES = 0120, 0490, 3001, 3027
Advent TV CODES = 0788, 0810, 0842, 0844, 0869
Adventura TV CODES = 3028
Aiko TV CODES = 0119, 3009
Aiwa TV CODES = 3195
Akai TV CODES = 0057, 0087, 0699, 0729, 0839, 3002, 3182, 3219
Albatron TV CODES = 0727, 0870
Alleron TV CODES = 3013
America Action TV CODES = 0207
Anam National TV CODES = 3003, 3012
AOC TV CODES = 0057, 0205, 3004, 3005
Apex TV CODES = 3041, 3117, 3189
Apex Digital TV CODES = 0183, 0775, 0792, 0794, 0906, 3183
Audiovox TV CODES = 0119, 0207, 0478, 0650, 0829, 0902, 3012
Aventura TV CODES = 0198
Avera TV CODES = 0345
Belcor TV CODES = 0205
Bell & Howell TV CODES = 0181, 3001, 3015
BenQ TV CODES = 1059
Bradford TV CODES = 0207, 3012
Brillian TV CODES = 3227, 3228, 3230
Brockwood TV CODES = 0205
Broksonic TV CODES = 0207, 0263, 0490, 3182, 3204
Candle TV CODES = 0057, 0205, 3005, 3006, 3028
Carnivale TV CODES = 0057
Carver TV CODES = 0081
Celebrity TV CODES = 0027, 3002
Celera TV CODES = 0792
Centurion TV CODES = 3007
You may also love to read: Durabrand TV Remote Control Codes and Setup Guide
Changhong TV CODES = 0792
Citizen TV CODES = 0057, 0087, 0119, 0205, 3005, 3006, 3009, 3012
Clarion TV CODES = 0207
Colortyme TV CODES = 0205, 3005
Colt TV CODES = 3199
Commercial Solutions TV CODES = 0074, 1474
Concerto TV CODES = 0205, 3005
Contec TV CODES = 0207
Craig TV CODES = 0207, 3012
Crosley TV CODES = 0081
CXC TV CODES = 0207, 3012
Daewoo TV CODES = 0119, 0205, 0478, 0650, 0688, 0699, 1688
Daytron TV CODES = 0205, 3005, 3025
Dell TV CODES = 1107, 1205
Denon TV CODES = 0172
Durabrand TV CODES = 0198, 0205, 0207, 0490, 1061
Dynex TV CODES = 0490
Electroband TV CODES = 0027, 3002
Element TV CODES = 3264
Emerson TV CODES = 0181, 0198, 0205, 0207, 0263, 0490, 0650, 3005
Envision TV CODES = 0057, 0205, 0840, 3005
Epson TV CODES = 0860, 0867, 3144
ESA TV CODES = 0198, 0839
Fisher TV CODES = 0181, 3014, 3015
Fujitsu TV CODES = 0710, 0836, 0880, 3013, 3159, 3160, 3162, 3163
Funai TV CODES = 0198, 0207, 3012, 3013, 3198
Futuretech TV CODES = 0207, 3012
Gateway TV CODES = 1782, 1783
GE TV CODES = 0074, 0078, 0205, 0478, 1174, 1374, 1474, 3000, 3003
Gibralter TV CODES = 0044, 0057, 0205, 3024
Go Video TV CODES = 0913
GoldStar TV CODES = 0057, 0205, 3004, 3005, 3008, 3025, 3026, 3202
Grunpy TV CODES = 0207, 3012, 3013
Haier TV CODES = 1061
Harman Kardon TV CODES = 0081
Hisense TV CODES = 0775
Hitachi TV CODES = 0172, 0205, 1172, 3005, 3008, 3039, 3044, 3180, 3198
HP TV CODES = 3253, 3254
Hyundai TV CODES = 0876
IMA TV CODES = 3012
Infinity TV CODES = 0081, 3018
InFocus TV CODES = 3255, 3256, 3257
Insignia TV CODES = 0198, 0490
Inteq TV CODES = 0044
Janeil TV CODES = 3028
JBL TV CODES = 0081, 3018
Jensen 0205, 0788, 0842, 0844, 3005
JVC TV CODES = 0080, 0758, 1280, 3008, 3017, 3019, 3070, 3096, 3097, 3101
Kawasho TV CODES = 0205, 3002, 3005
KEC TV CODES = 0207
Kenwood TV CODES = 0057, 0205, 3005
KLH TV CODES = 0792, 0794
Kloss Novabeam TV CODES = 3012, 3028
Konka TV CODES = 3032, 3238, 3239, 3240, 3241, 3242, 3243, 3244
KTV TV CODES = 0057, 0207, 3012, 3025
LG TV CODES = 0205, 0727, 0883, 1205, 1292, 3004, 3145
Lloyd's TV CODES = 3198
Logik TV CODES = 3001
Luxman TV CODES = 0205, 3005
LXI TV CODES = 0074, 0081, 0181, 0183, 0205, 3000, 3005, 3015, 3018
Magnasonic TV CODES = 3203
Magnavox TV CODES = 0057, 0081, 0205, 0733, 0829, 1281, 1481, 3005, 3006, 3018
Marantz TV CODES = 0057, 0081, 0205, 0731, 0882, 1181, 3005, 3018
Matsushita TV CODES = 0277, 0677
Memorex TV CODES = 0177, 0181, 0205, 0490, 3001, 3004, 3005, 3015, 3105
MGA TV CODES = 0057, 0177, 0205, 3004, 3005, 3200
Midland TV CODES = 0044, 0074, 0078, 3017, 3024, 3025, 3026
Minutz TV CODES = 3016
Mitsubishi TV CODES = 0120, 0177, 0205, 0863, 0895, 1277, 3004, 3005, 3075, 3091
Monivision TV CODES = 0727, 0870
Motorola TV CODES = 0120, 3003, 3027
MTC TV CODES = 0057, 0087, 0205, 3004, 3005, 3022
Multitech TV CODES = 0207, 3012
Multivision TV CODES = 3020
NAD TV CODES = 0183, 0205, 0893, 3005, 3029
NEC TV CODES = 0057, 0205, 0524, 0909, 1731, 3003, 3004, 3005
NetTV TV CODES = 1782
Nikko TV CODES = 0057, 0119, 0205, 3005, 3009
Norcent TV CODES = 0775, 0851
NTC TV CODES = 0119, 3009
Olevia TV CODES = 3131, 3226, 3231, 3232, 3233
Onwa TV CODES = 0207, 3012
Optimus TV CODES = 0181, 0193, 0277, 0677, 3029, 3197
Optoma TV CODES = 0914
Optonica TV CODES = 0120, 3021, 3027
Orion TV CODES = 0263, 0490, 1490, 3011, 3031, 3090, 3204
Panasonic TV CODES = 0078, 0277, 0677, 1437, 3003, 3017, 3018
Panavision TV CODES = 3216
Philips TV CODES = 0081, 0205, 0717, 1181, 1481, 3003, 3006, 3008, 3018
Philips Magnavox TV CODES = 3040, 3046, 3047, 3067, 3071, 3085, 3095, 3102
Pilot TV CODES = 0057, 0205, 3025
Pioneer TV CODES = 0193, 0205, 0706, 0893, 3005, 3029, 3108, 3115, 3157, 3165
Polaroid TV CODES = 0792, 0892, 3140, 3264
Proscan TV CODES = 0074, 1374, 1474, 3000, 3124
Proton TV CODES = 0205, 0493, 3005, 3008
RCA TV CODES = 0074, 0117, 0205, 0706, 1074, 1174, 1274, 1374, 1474, 1574
Runco TV CODES = 0044, 0057, 0524, 0630, 3024
Sampo TV CODES = 0057, 0205, 1782, 3005, 3025, 3026
Samsung TV CODES = 0057, 0087, 0205, 0729, 0793, 0839, 0841, 1087, 3004
Sansui TV CODES = 0490, 3031, 3048, 3090, 3182, 3198, 3204
Sanyo TV CODES = 0181, 0205, 0826, 0920, 3014, 3015, 3200
Sceptre TV CODES = 0027, 1127
Scotch TV CODES = 0205, 3005
Scott TV CODES = 0205, 0207, 0263, 3005, 3008, 3011, 3012, 3013, 3251
Sharp TV CODES = 0120, 0205, 0518, 0715, 0716, 0878, 3005, 3008, 3021
Sheng Chia TV CODES = 0120
Sony TV CODES = 0027, 0861, 1127, 3002, 3050, 3054, 3069, 3077, 3103
Soundesign TV CODES = 0205, 0207, 3005, 3006, 3012, 3013
Squareview TV CODES = 0198, 3030
Starlite TV CODES = 0207, 3012
Studio Experience TV CODES = 0870
Superscan TV CODES = 0120, 0891, 3218
Supreme TV CODES = 0027, 3002
Sylvania TV CODES = 0057, 0081, 0198, 0205, 3005, 3006, 3018, 3042
Symphonic TV CODES = 0198, 0207, 3010, 3012, 3030, 3064, 3198
Syntax TV CODES = 3131, 3231, 3232, 3233
Teknika TV CODES = 0081, 0087, 0119, 0177, 0205, 0207, 3001, 3004, 3005
Telecaption TV CODES = 3023
Telefunken TV CODES = 0729
Toshiba TV CODES = 0087, 0181, 0183, 0677, 0859, 0872, 1172, 1183, 1283
Viewsonic TV CODES = 0081, 0884, 0891, 0912, 1782, 3141, 3154
Viking TV CODES = 3028
Viore TV CODES = 3252
Vizio TV CODES = 0891, 0912, 1292, 1783, 3145
Westinghouse TV CODES = 0027, 0478, 0912, 0916
White Westinghouse TV CODES = 0490, 0650
Yamaha TV CODES = 0057, 0205, 0796, 0860, 0866, 3004, 3005
Zenith TV CODES = 0044, 0119, 0205, 0490, 1292, 3001, 3024, 3033, 3035
You may also love to read: Klipsch Soundbar Remote Control Codes
3 Digits Remote Codes For P265
Acer 004
Admiral 005
Advent 006
Adventura 007
Aiko 008
Aim 009
Aiwa 010
Akai 011
Akiba 012
Akura 013
Alba 014
Albatron 015
Alleron 016
Allstar 017
America Action 018
Ampro 019
Amstrad 020
Amtron 021
Anam 022
Anam National 023
Anitech 024
Ansonic 025
AOC 026
Apex 027
Apex Digital 028
Archos 029
Aristona 030
Asberg 031
Astar 032
Atlantic 033
Audiosonic 034
Audiovox 035
Aventura 036
Axion 037
Basic Line 038
Baur 039
Beko 040
Bell & Howell 041
Benq 042
Beon 043
Bestar 044
Blue Sky 045
Boss 046
BPL 047
Bradford 048
Brillian 049
Brinkmann 050
Brionvega 051
Broksonic 052
Bush 053
Candle 055
Canon 056
Carena 057
Carnivale 058
Carver 059
Cascade 060
Cathay 061
CCE 062
Celebrity 063
Celera 064
Centurion 065
Changhong 066
Citizen 067
Clarion 068
Clatronic 069
Coby 070
Colortyme 071
Colt 072
Comm Solutions 073
Concerto 074
Condor 075
Contec 076
Contec/Cony 077
Craig 078
Crosley 079
Crown080
CTX 081
Curtis 082
Curtis Mathes 083
CXC 084
Cytron 085
Daewoo 086
Dansai 087
Dawa 088
Daytron 089
Decca 090
Dell 091
Denon 092
Desmet 093
Diamant 094
DiamondVision 095
Dimensia 096
Disney 097
Dixi 098
Dual 099
Dumont 100
Durabrand 101
Dwin 102
Dynatron 103
Dynex 104
Elki 105
Elbe 106
Electroband 107
Electrograph 108
Electrohome 109
Element 110
Elin 111
Elite 112
Emerson 113
Envison 114
Epson 115
Erres 116
Esa 117
Euromann 118
Europhon 119
Exquisit 120
Fidelity 121
Finlux 122
Firstline 123
Fisher 124
Flint 125
Fraba 126
Fujitsu 127
Funai 128
Futuretech 129
Galaxis 130
Gateway 131
GE 132
GEC 133
Genexxa 134
GFM 135
Gibralter 136
Go Video 137
Goldline 138
Goldstar 139
Goodmans 140
GPX 141
Gradiente 142
Granada 143
Grundig 144
Grunpy145
Haier 146
Hallmark 147
Hannspree 148
Hanseatic 149
Hantarex 150
Hantor 151
Harman/Kardon 153
Harvard 154
Harwood 155
Havermy 156
HCM 157
Hewlett Packard 160
HiLine 161
Hinari 162
Hisense 163
Hitachi 164
Hornyphone 165
Humax 167
Hypson 168
Hyundai 169
Iberia 170
ICE 171
Ilo 172
IMA 173
Imperial 174
Indiana 175
Infinity 176
InFocus 177
Initial 178
Inno Hit 179
Insignia 180
Inteq 181
Interfunk 182
Intervision 183
Irradio 184
Isukai 185
ITS 186
ITV 187
Janeil 188
JBL 189
JC Penney 190
JCB 191
Jensen 192
JVC 193
Kaisui 194
Karcher 195
Kawasho 196
KEC 197
Kendo 198
Kenwood 199
KLH 200
Kloss Novabeam 201
Kneissel 202
Kolster 203
Konka 204
Korpel 205
Kosmos 206
Kreisen 207
KTV 208
Leyco 209
LG 210
Liesenkotter 211
Lifetec 212
Lloyd's 213
Loewe 214
Logik 215
Luma 216
Lumatron 217
Luxman 218
LXI 219
MAG 220
Magnasonic 221
Magnavox 222
Magnin 223
Majestic 224
Manesth 225
Marantz 226
Mark 227
Matsui 228
Matsushita 229
Maxent 230
Mediator 231
Medion 232
Megapower 233
Megatron 234
M-Electronic 235
Memorex 236
Mercury 237
MGA 238
Midland 239
Minoka 240
Mintek 241
Minutz 242
Mitsubishi 243
Monivision 244
Montgomery Ward 245
Motorola 246
MTC 247
Multitech 248
Multivision 249
NAD 250
NEC 251
Neckermann 252
NEI 253
NET-TV 254
Neufunk 255
NewTech 256
Nikkai 257
Nikko 258
Norcent 259
Norwood Micro 260
Novatronic 261
NTC 262
NuVision 263
Okano 264
Olevia 265
Onwa 266
Opera 267
Oppo 268
Optimus 269
Optoma 270
Optonica 271
Orbit 272
Orion 273
Orline 274
Osaki 275
Otto Versand 276
Palladium 277
Panama 278
Panasonic 279
Panavision 280
Penney 281
Perdio 282
Perfekt 283
Philco 284
Philips 285
Philips Magnavox 286
Phoenix 287
Phonola 288
Pilot 289
Pioneer 290
Planar 291
Plantron 292
Plexor 293
Polaroid 294
Portland 295
Price Club 296
Prima 297
Princeton 298
Prism 299
Profitronic 300
Proline 301
Proscan 302
Prosonic 303
Proton 304
Protron 305
Proview 306
Provision 307
Proxima 308
Pulsar 309
Pye 310
Pyle 311
Quasar 312
Quelle 313
Radialva 314
Radio Shack 315
Radio Shack/Realistic 316
Radiola 317
Radiomarelli 318
RadioShack 319
Radiotone 320
RCA 321
Realistic 322
Recor 323
Redstar 324
Reflex 325
Revox 326
R-Line 327
Rosen 328
Runco 329
Sampo 330
Samsung 331
Sansui 332
Sanyo 333
SBR 334
Sceptre 335
Schneider 336
Scotch 337
Scott 338
Sears 339
SEG 340
SEI 341
Sharp 342
Sheng Chia 343
Siarem 344
Sierra 345
Signature 346
SIM2 Multimedia 347
Simpson 348
Sinudyne 349
Sonoko 350
Sontec 351
Sony 352
Soundesign 353
Soundwave 354
SOYO 355
Squareview 356
SSS 357
Standard 358
Starlite 359
Strato 360
Studio Experience 361
SunBriteTV 362
Sunstar 363
Sunwood 364
Superscan 365
Supersonic 366
SuperTech 367
Supre-Macy 368
Supreme 369
SVA 370
Sylvania 371
Symphonic 372
Syntax 373
Syntax-Brillian 374
Tandy 375
Tatung 376
Teac 377
Technics 378
Techview 379
Techwood 380
Teknika 381
Telecaption 382
Telecor 383
Telefunken 384
Telegazi 385
Telemeister 386
Telesonic 387
Telestar 388
Teletech 389
Tensai 390
Thomas 391
Thomson 392
Thorn 393
TMK 394
TNCi 395
Tokai 396
Toshiba 397
Totevision 398
Trans Continens 399
Triumph 400
Trutech 401
TVS 402
Uher 403
Ultravox 404
Unic Line 405
Universal 406
Universum 407
Univox 408
V Inc. 409
Vector Research 410
Venturer 411
Vestel 412
Vexa 413
Victor 414
VideoSystem 415
Vidikron 416
Vidtech 417
Viewsonic 418
Viking 419
Viore 420
Visco 421
Vision 422
Vito 423
Vizio 424
Vortec 425
Voxson 426
Waltham 427
Wards 428
Watson 429
Waycon 430
Wega 431
Westinghouse 433
White Westinghouse 434
Xrypton 435
Yamaha 436
Yamishi 437
Yokan 438
Yoko 439
Zenith 440
How To Program Verizon Fios TV To Universal Remote Control
You need to know how to program your universal remote control to work with your VERIZON FIOS TV before you can use the code. The guide on how to program fios remote to tv with a universal remote control has also been outlined below.
Step 1 : Switch on your TV set you want to program.
Step 2: Hold your Verizon Fios universal TV remote to face your TV or device.
Step 3: Find the 'TV' option on your universal remote.  Press on to the 'Setup' button. It remote control will enter the Learning Mode.
Step 4: Find the fios tv remote control codes that works with your device brand using the list of code listed above.
Step 5: If you got the process right, the tiny light will blink 4 times. When it does, pick any of the fios remote codes above for your device and enter. The button light will go off once you get the correct code. If not, try another code.
Step 6: Press any of the functions keys on your remote control. If it works, that means you got the steps correctly. If it doesn't work, repeat the steps and try with another code.
You may also love to read: RCA Remote Codes Tips and Setup Guide
How To Check If A Verizon Fios Remote Is a Universal Remote
Some Fios TV Voice Remote that come with some Verizon Fios TVs are universal remotes. Meaning you can use the remote to power other gadgets besides Verizon Fios TV. To check if your Verizon Fios remote is a universal remote, check if has the 'Set' and 'Mode' options. If it does, it is a universal remote.
If you have any fios tv remote that is not included in these, please help us add it to the comment box. We will really appreciate it.
Check out other categories to find universal remotes codes for different brands of your gadgets.