If you just bought a universal remote and you need the Comcast Xfinity remote Codes, this post outlines the codes below. There are a number of remote control codes for Comcast listed below. We provided more than one code for each device. So if one of the codes doesn't work, please try out another code. The code is usually a 4-digits figure.
Comcast is one of the popular universal remote control brands in the market. If for any reason you misplace your TV remote or it got spoilt, you can use Comcast universal remote to program the TV.
You need to know how to program your universal remote control to work with your TV before you can use the Comcast universal remote. The guide on how to program a Comcast TV with a universal remote control has also been outlined below.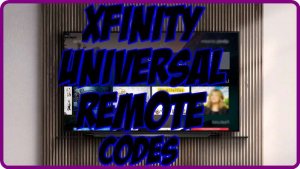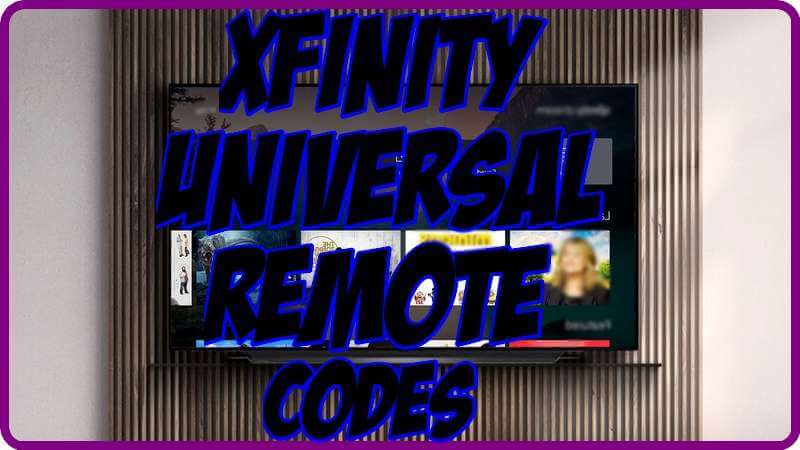 Xfinity Remote not working
If your Xfinity universal remote control is not working, it could be as a result of some minor issues. This session will point out issues that can make your universal remote to stop working and to fix it.
Correct Code: Another reason your universal remote control may fail to work is if you are using the wrong code. Thankfully, this post has listed codes for all devices for your Xfinity remote. For most device, we listed more than one codes. If a code doesn't work, simply copy the next code and try again.
Battery: If there is no battery in your universal remote or the battery is bad, it will not work. Check the battery box of your remote to ensure there the batteries are correctly fixed. Also, ensure that the batteries are not wet, because that is a sign of damage.
Object: If there is an object obstructing your TV or device you want to program, your universal remote may not function well. Ensure you remove all objects and hold your remote close to the device you wish to program.
How to troubleshoot Xfinity Remote control
If you are also facing trouble using your Xfinity remote control, then there is a probability that you might need to troubleshoot. But, don't stress much, it is quite an easy and simple method. 
In this article, we are going to talk about how to troubleshoot Xfinity remote control.
How to troubleshoot the unresponsive button of the Xfinity remote?
Before you get into more details about how to troubleshoot, have a quick check on the remote:
Try to press any button on the Xfinity remote.
If the LED flash doesn't work then, replace the batteries and try again.
If your LED light flashes 5 times, then there is a high time for you to change the battery.
If the above doesn't work, there is a high probability your Xfinity remote is facing some other trouble.
How to troubleshoot the Xfinity remote?
Now, we are going to discuss two methods for factory setup with and without the setup button.
Factory reset using the Setup button
Now, let's get an idea about how to factory reset your Xfinity remote.
For this process, you need to follow the following steps:
Click on the setup button unless your LED turns from red to green.
Now, you need to press 9-8-1.
Green LED light will blink twice. This is the indication that your remote was reset.
After this process, your remote and TV will get unpaired. You need to pair them again.
Factory reset without a setup button
Follow the following steps to factory reset without the setup button:
Hold and press the A and D button for 3 seconds unless your LED light changes from red to green.
Press 9-8-1.
Now, you will notice a blue LED light will blink thrice. This indicates your Xfinity remote has been reset.
Your remote and device will get unpaired; you need to pair them again.
If you still find your buttons aren't responding, please contact Xfinity's helpline number or customer care number. There are chances that you might need professional help and assistance.
What are my Xfinity Codes?
Here's the list of 5 digits and 4 digits Xfinity universal Remote codes. check here
5 digits Xfinity Universal Remote Codes
10000
10178
10812
11291
10036
10019
10434
11704
11704
10030
4 digits Xfinity Remote Control Codes
Comcast Xfinity Universal codes for Different TV Brands
| | |
| --- | --- |
| TV Brand | Xfinity Remote codes |
| | |
| --- | --- |
|   |   |
| Vizio TV | 11756, 11758 |
| Toshiba TV | 11156, 10156 |
| Sharp TV | 10093, 10165 |
| Sony TV | 11100, 10000 |
| Samsung TV | 10060, 10812 |
| Panasonic TV | 10250 |
| LG TV | 10178, 11265 |
Comcast Xfinity Remote control codes For DVD
12746
18293
17283
17384
10938
12374
17847
How To Program Universal Remote Control For Comcast
Step 1: Switch on the TV set you want to program.
Also Read  Remote Control Codes for Panasonic Tv
Step 2: Hold your Comcast universal remote to face your TV or device.
Step 3: Find the 'TV' option on your universal remote.  Press on to the 'Setup' button. It remote control will enter the Learning Mode.
Step 4: Find the codes that works with your device brand using the list of code listed above.
Step 5: If you got the process right, the tiny light will blink 4 times. When it does, pick any of the codes above for your device and enter. The button light will go off once you get the correct code. If not, try another code.
Step 6: Press any of the functions keys on your remote control. If it works, that means you got the steps correctly. If it doesn't work, repeat the steps and try with another code.