Best Chromecast Audio Alternatives Replacement in 2022
Chromecast Audio enables users to cast their music, podcasts, and more to speakers simply by plugging into its 3.5mm line and accessing power through a Micro USB cable. Unfortunately, Chromecast Audio was discontinued in 2019, leaving users searching for other Chromecast audio alternatives replacement.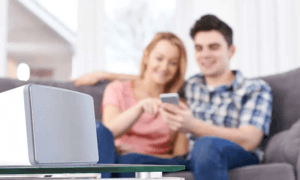 Finding the Best Chromecast Alternative Replacement
Google Chromecast 
Although Chromecast Audio is no longer being produced, Google Chromecast is still available. However, Chromecast Audio is a simple alternative replacement that allows you to use any stereo or speaker system connected to your smart TV. 
The Chromecast app makes it easy to set up Google Chromecast. Once you have it, you can stream directly to Google Chromecast via your favorite music service. As soon as you set Chromecast audio streaming up in the Google Home app, it will appear as a device choice when using major audio apps like Spotify or Google Play. 
A little more work is involved if you don't have your sound system connected to a smart TV. Use an HDMI splitter to route the audio signal from the TV to the previously connected audio system. Make sure you use high-end cables when connecting things so you won't have lag issues.
AudioCast
Audiocast works the same way as Chromecast Audio. They look similar, connect similarly, and function almost the same way. They are the no-name brand of Chromecast Audio. Their app makes the setup process easy and works with almost any audio device. Despite this, it doesn't always live up to the Google audio standard. While it works well for most users, it is incompatible with all major music and podcast services. For a reasonable price, it's a good product, but you'll want to make sure it supports the music and audio streaming services you usually use.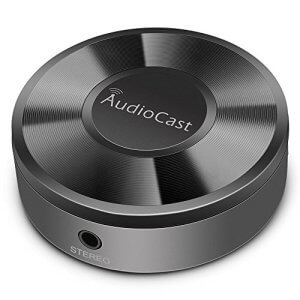 Bose SoundTouch
If you hear the name Bose, you know you're getting a good product. Bose makes it easy to stream podcasts and music to your home speakers. Just connect the speakers to your home network. Like Chromecast Audio, Bose SoundTouch connects to the sound system via cables, and then audio is cast over Wi-Fi to play through the speakers. It's a great product that's well known for its quality. It is, however, more expensive than the other Chromecast Audio alternatives replacement on this list.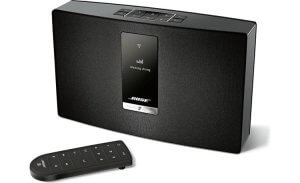 Bluetooth Audio Adapter
While Bluetooth speakers and streaming devices cannot offer the same quality as Wi-Fi, a Bluetooth adapter can come pretty close to Wi-Fi in terms of sound quality. It's similar to Chromecast in many respects – it's small, low-cost, and easy to set up. It won't offer the same quality as Wi-Fi systems, but you won't notice the difference with most sound systems. Moreover, it's less expensive than a Wi-Fi pass-through system.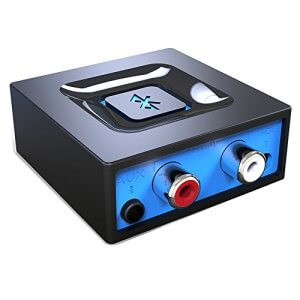 Wi-Fi Receiver
When you want sound that rivals or exceeds Chromecast Audio, you need a Wi-Fi-enabled receiver. You can cast music from any streaming service you like using the receiver. This is the ideal setup if you have a high-quality speaker system. You will be able to enjoy the high-definition sound.
Apps that support Wi-Fi receivers allow you to control your speaker system remotely. Instead of the receiver, the quality of the sound is determined by the speakers. The best Chromecast Audio alternative replacement will be a Wi-Fi receiver if cost is not an issue.
Sonos or Bose Speakers
You don't necessarily need a separate Wi-Fi receiver if you build a system from scratch. Instead, you can purchase a complete Wi-Fi system that includes speakers. 
Bose and Sonos both offer Wi-Fi-enabled speakers that come with native control apps. They have top-of-the-line sound and do not require extra devices. They both have a reputation for good quality, and they have both been designed specifically for streaming music. 
You can easily customize their configuration across multiple rooms if you have multiple Sonos speakers.
However, these speakers are not cheap. A Sonos or Bose system is significantly more expensive than the other products on the list if you want to buy a complete sound system. While the sound quality is not as good as the original Google Chromecast audio, if you want to replicate it, then this could be the way to go.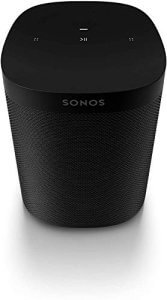 READ MORE: Universal Remote Codes
Final Thoughts: Best Chromecast Audio Alternatives Replacement
There are many solid alternatives replacement to replace your discontinued Google Chromecast Audio, but you have to do some research to find one that will work with your current sound system setup and your budget. It would help if you were wary of highly low-cost systems because they may produce low-quality sound. Assess your space and choose the Google Audio alternative replacement that will work best. You don't want to buy the cheapest alternative, but that doesn't mean you have to buy the most expensive, either. Good sound at a reasonable price can be found in many places.
Read More: