If for any reason the remote control that comes with your LG TV stops working, there is an option to program a universal remote to LG TV. The process is not as complicated as it seems. All you need is the direction on how to do so. The steps outlined in this post can also be used to program other LG electronic devices like a DVD player.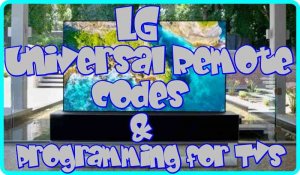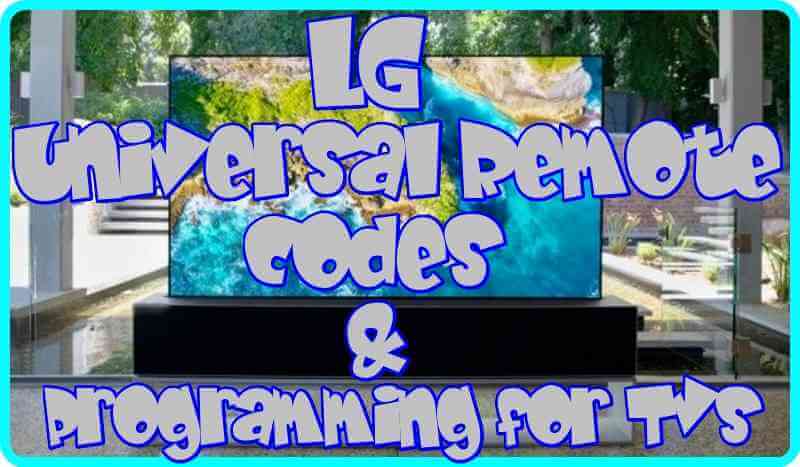 Also, since you will be programming it to a universal remote, you will need the LG TV universal remote codes to do so. Check this post to see the complete list of universal remote codes for LG. But this post will also list some universal remote codes for popular brands.
How to program Universal Remote to LG TV
Step 1: Switch on your LG TV by pressing the 'Power' button.
Step 2: Hold the universal remote control close and ensure the head is pointed towards the LG TV you want to program.
Step 3: Find the 'TV' option on your universal remote.  Press on to the 'Setup' button. It remote control will enter the Learning Mode.
Step 4: This is where you need the universal remote codes. Find the codes that works with your device brand using the list of code listed above.
Step 5: If you got the process right, the tiny light will blink 4 times. When it does, pick any of the codes above for your device and enter. The button light will go off once you get the correct code. If not, try another code.
Step 6: Press any of the functions keys for example, the volume button on your remote control. If it works, that means you got the steps correctly. If it doesn't work, repeat the steps and try with another code.
How to program your LG TV with Universal Remote using Code Search
If you don't want to go through the stress of finding the code of your for your LG TV, you can program your universal remote using the search code option.
Step 1. Turn on the device you want to program
Step 2. Find the 'Setup' option on your universal remote control
Step 3. Enter this universal code 991          
Step 4. Press any functional key on your universal remote to control your device.
5 Digits Universal Remote Control Codes For LG TV
11423, 10442, 13397, 11178, 12867, 13979, 13397, 10017, 11530, 12323, 12834, 12864, 12424, 13979, 11934, 11637, 11265, 11530, 10178, 12358
4 Digits Universal Remote Control Codes For LG TV
1663, 2065, 1305, 0644, 4086, 1859, 1840, 0178, 1423, 0606, 0037, 0714, 1842, 0715, 1681, 0109, 0361, 0556, 0698, 1637
3 Digits Universal Remote Control Codes For LG TV
520
512
506
505
627
615
653
766
773
678
569
420